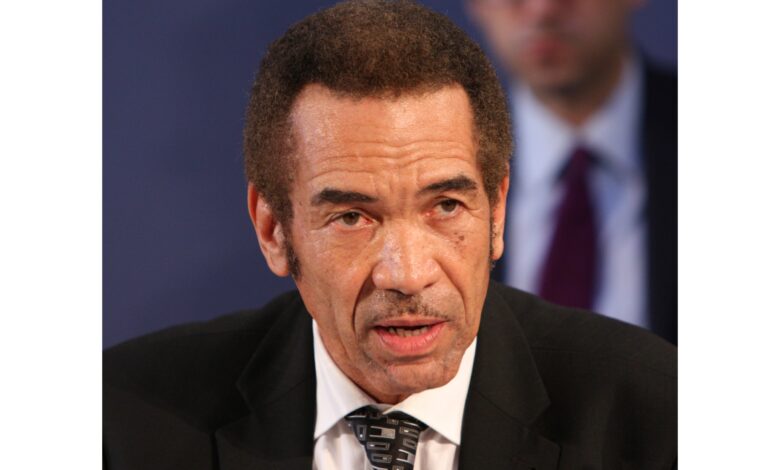 Khama family
With a net worth of an estimated Twenty billion pula (P20 billion), the Khama family tops the list of the richest people in Botswana. The family has most of their riches rooted on property. It is said that the family owns a lot of the land around Botswana of which some government offices sits on. Most of their land is owned through third party ownership. The family often use fronting to bid for tenders and land ownership. The likes of Brink, Joubert, Motsepes, Jamali, Kirby, Wilderness holdings and Seleka springs have Khama properties written in their names.
Derek Brink
Brink is a well-known moghul in land and property ownership. Thanks to their historic relationship with the Khama, Brink owns a lot of land in Botswana which some he owns on behalf of the Khama family. He is also popular in Australia, South Africa, Brazil and other countries where he is said to be owning land. Brink owns over Twenty (20) companies in Botswana, among them being the renowned Senn Foods. He is rarely seen in public and his relatives who shares same name with him makes public appearances on his behalf. Derek Brink's net worth is approximately Ten billion pula (P10 billion).
Sayed Jamali
With an estimated net worth of Ten billion pula (P10 billion) Jamali is well-known for his much interest in property and construction. He owns about Two thousand (2000) plots around Gaborone of which some are rented by the government. This means that he collects millions each month from the government through rentals. He is said to be owning many businesses also in; Australia, Lebanon and South Africa.
Satar Dada
Though he is popularly known as the richest man in Botswana, Satar Dada's net worth is estimated to be around Five billion pula (P5 billion). The longest serving treasurer of the ruling Botswana Democratic Party (BDP) owns businesses from chicken farming, car dealerships, print and advertising among others.
Jagdish Shah
The ruling BDP Deputy treasurer is worth around half a billion pula. His complex web of investments run from properties, health and fitness, IT businesses, advertising, dividend income and other private interests. Jagdish, originally from India first came to Botswana in 1993 and established CA Sales and Distribution Centre, the biggest distribution centre in the country.