News
𝐁𝐨𝐭𝐬𝐰𝐚𝐧𝐚 𝐍𝐚𝐭𝐢𝐨𝐧𝐚𝐥 𝐘𝐨𝐮𝐭𝐡 𝐀𝐰𝐚𝐫𝐝𝐬 𝐀𝐩𝐩𝐥𝐢𝐜𝐚𝐭𝐢𝐨𝐧𝐬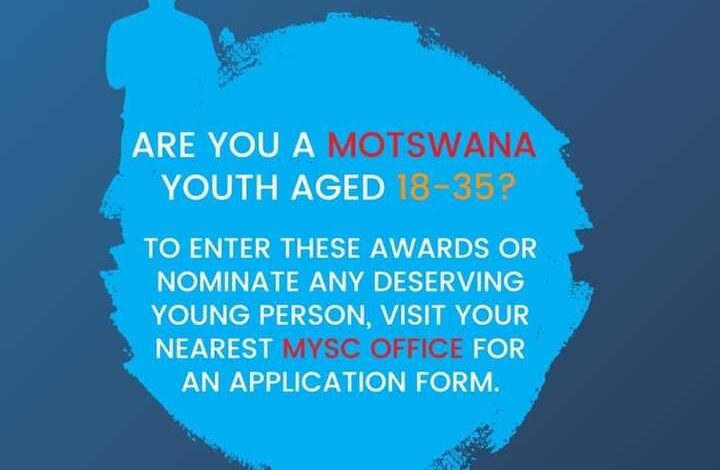 Are you a youth game changer and have made a difference in your community? Do you have an existing company or organisation?
Put in your application and stand a chance to win an award for the best youth in the following categories;
* Innovation & Technology
* Youth Owned Business
* Media House Addressing Youth Issues
* Community Volunteerism
* Academic Excellence
* Sports Achievement
* Activism in Social Issues
* Leadership
* Organisation supporting Youth Development
* Living with Disability & Pioneering Disability Issues
* Agriculture
* Media Personality
* Fashion Personality
* Promoting Health & Wellbeing
* Creative Arts
* Promotion Culture & Heritage
* Tourism
* Promoting Religion
Application form and instructions can be found here;
https://bit.ly/BYA23_Form
𝐃𝐞𝐚𝐝𝐥𝐢𝐧𝐞: 𝐌𝐨𝐧𝐝𝐚𝐲 𝟏𝟓𝐭𝐡 𝐌𝐚𝐲 𝟐𝟎𝟐𝟑
All the best!