News
𝐃𝐑 𝐌𝐀𝐊𝐎𝐅𝐈 𝐒𝐖𝐎𝐑𝐍 𝐈𝐍 𝐀𝐒 𝐈𝐍𝐃𝐔𝐒𝐓𝐑𝐈𝐀𝐋 𝐂𝐎𝐔𝐑𝐓 𝐉𝐔𝐃𝐆𝐄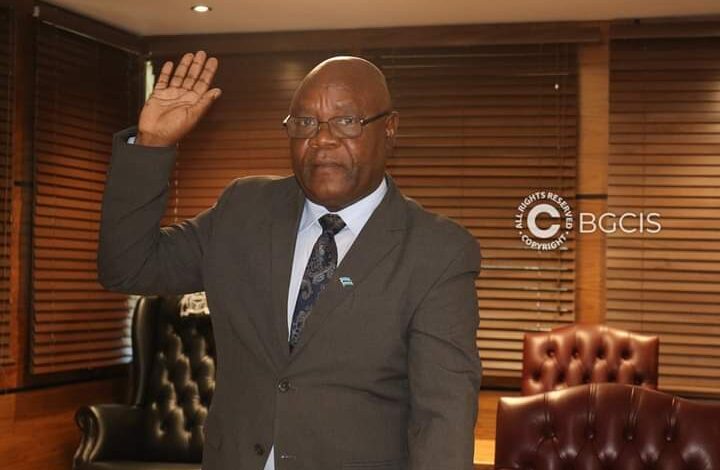 His Excellency the President, Dr. Mokgweetsi Eric Keabetswe Masisi this morning presided over the swearing-in of Dr. Goodwill Gibson Makofi as the Judge of the Industrial Court for Maun. The swearing-in event took place at the Office of the President today.
Boasting an experience spanning over 30 years in the legal and justice industry, Dr. Makofi's appointment as Judge of the Industrial Court, Maun comes as he was serving as Chief Magistrate for Francistown. Dr. Makofi has also served as Acting Regional Magistrate, North in his decorated service.
The President, Dr. Masisi congratulated Dr. Makofi on his recent appointment and called on him to deliver justice without fear nor favour, and further wished him well on his new appointment. Dr. Makofi holds a Master's Degree of Laws from the University of Botswana and a PhD (Laws) from the University of South Africa.