News
𝐇𝐈𝐒 𝐄𝐗𝐂𝐄𝐋𝐋𝐄𝐍𝐂𝐘 𝐓𝐇𝐄 𝐏𝐑𝐄𝐒𝐈𝐃𝐄𝐍𝐓 𝐓𝐎 𝐏𝐀𝐑𝐓𝐈𝐂𝐈𝐏𝐀𝐓𝐄 𝐀𝐓 𝐓𝐇𝐄 𝟐𝟎𝟐𝟑 𝐔𝐍𝐈𝐓𝐄𝐃 𝐍𝐀𝐓𝐈𝐎𝐍𝐒 𝐖𝐀𝐓𝐄𝐑 𝐂𝐎𝐍𝐅𝐄𝐑𝐄𝐍𝐂𝐄 𝐈𝐍 𝐍𝐄𝐖 𝐘𝐎𝐑𝐊, 𝐔𝐒𝐀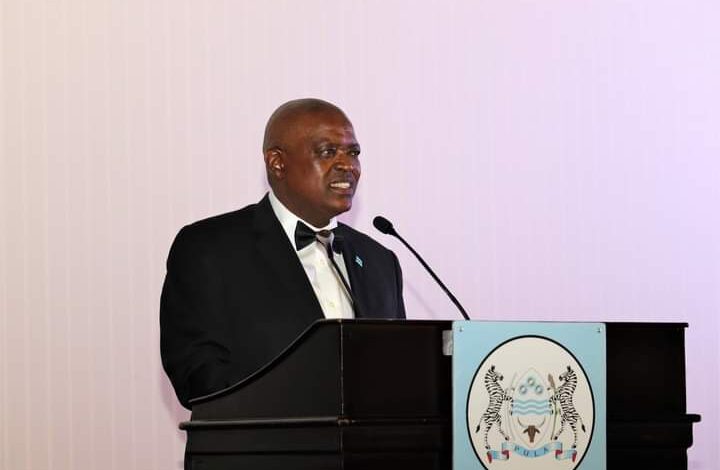 GABORONE, 15th March 2023: The Ministry of Foreign Affairs wishes to inform the public that His Excellency Dr. Mokgweetsi Eric Keabetswe Masisi, President of the Republic of Botswana, will undertake an Official Visit to the United States of America to attend the United Nations Water Conference scheduled for 22nd – 24th March 2023 in New York.
The United Nations Water Conference is a Midterm Comprehensive Review of the Implementation of the UN Decade for Action on Water. It will assess progress made in the implementation of the objectives of the Decade for Action on Water: Water Action Decade 2018-2028 while reaffirming the internationally agreed water-related goals and targets, including those contained in the 2030 Agenda for Sustainable Development.
Prior to the UN conference His Excellency will have bilateral meetings with the Chief Executive Officer of NantWorks and the Special Healthcare Advisor to the President, Dr. Patrick Soon-Shiong, in California. He will also visit the Heliogen Manufacturing Site to appreciate the renewable energy technologies in concentrated solar energy and thermal storage systems.
Further, His Excellency has been invited to the University of Pennsylvania in Philadelphia and Virginia Polytechnic in Blarksburg to give Public Lectures on the subjects of, 'Good Governance, Democracy and Management of Natural Resources in Botswana' and 'Merging Conservation, Democracy and Sustainable Development in Botswana' respectively.
His Excellency the President will be accompanied by the First Lady, Mrs Neo Jane Masisi, Minister of Foreign Affairs, Honourable Dr. Lemogang Kwape; Minister of Lands and Water Affairs Honourable Dr. Kefentse Mzwinila and Senior Government Officials.