News
𝐏𝐑𝐄𝐒𝐈𝐃𝐄𝐍𝐓 𝐎𝐅 𝐓𝐇𝐄 𝐃𝐄𝐌𝐎𝐂𝐑𝐀𝐓𝐈𝐂 𝐑𝐄𝐏𝐔𝐁𝐋𝐈𝐂 𝐎𝐅 𝐂𝐎𝐍𝐆𝐎 𝐓𝐎 𝐔𝐍𝐃𝐄𝐑𝐓𝐀𝐊𝐄 𝐀 𝐒𝐓𝐀𝐓𝐄 𝐕𝐈𝐒𝐈𝐓 𝐓𝐎 𝐁𝐎𝐓𝐒𝐖𝐀𝐍𝐀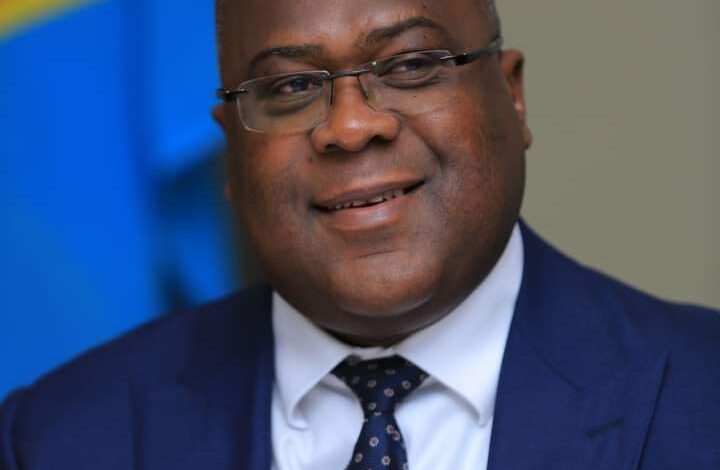 GABORONE, 6th May 2023: His Excellency Mr. Félix Antoine Tshisekedi Tshilombo, President of the Democratic Republic of Congo (DRC), will undertake a State Visit to Botswana, on 9th-12th May 2023, at the invitation of His Excellency Dr. Mokgweetsi Eric Keabetswe Masisi, President of the Republic of Botswana.
Botswana and DRC enjoy cordial bilateral relations. Through common membership to regional and international organisations such as SADC and the African Union, the two countries have worked closely together and strengthened their bonds of friendship. During the visit, the Presidents will explore potential areas to further broaden the scope of cooperation such as in the areas of mining, agriculture and food production, energy and trade. In this regard, the Heads of State are also expected to consider a Framework Agreement for the promotion of bilateral cooperation.
While in Botswana, President Tshisekedi's other engagements will include a tour of Jwaneng Mine, the opening of the DRC Chancery in Gaborone, engagement with the SADC Secretariat as the current Chair of SADC, as well as, participation at the Botswana-DRC Business Forum.
President Tshisekedi will be accompanied by Government Ministers, Senior officials and representatives from the private sector.