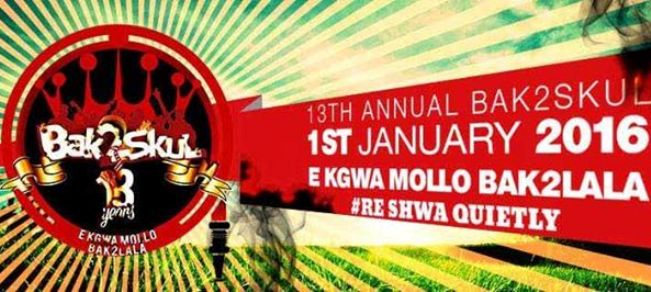 Annual Bak2Skul Fun Festival is a concept that is developed and maintained around celebrating our old school days and reuniting old school mates. School uniform fashion statement being the theme that drives a unique experience. This year the organizers brings us bigger and better back to lala celebration. I'ts time for students to dust their uniforms and heed to the assembly point.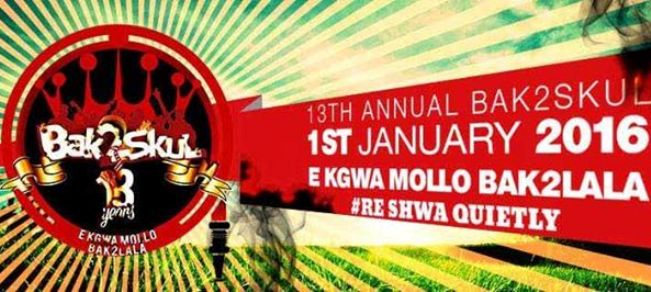 1. Breaking News by Mogokgo:
Assembly area has moved from G North to Serokolwane Lawns. Beautiful, Bigger and more secure venue for you and your cars.
2. Bak2Skul After-Party.
It will be on 2nd January at Kagisong Centre get your camp chairs ready P70 is your registration Fee _Strictly PE.
Success Over The Past 13 Years
Hosted:
– Over 370 Local DJs,Artists & Live bands
– Over 40 International Djs & Artists
– Over 21 Hot Bak2Skul locally produced tracks
– Worked with more than 6 radio stations
– Sponsored by More 50 companies
– Annually creates over 1500 jobs

Venue: Serokolwane Lawns
Location: Gaborone, Botswana
Date: Jan 01 to Jan 02
Length: 10:00 am – 06:00 am