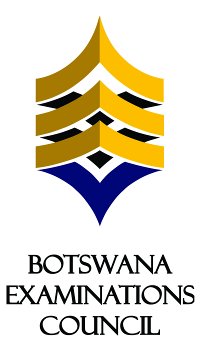 The much awaited Botswana General Certificate for Secondary Education (BGCSE) results are finally out, and for the first time in history of BGCSE the top achiever has scored eleven out of eleven (11/11) A(grade A is the highest obtainable grade in BGCSE), the runner up has also broken the record for the best achiever in history. Moreover, nineteen (19) top achievers were recorded.
Compared to he preceding year-2019, 2020 BGCSE recorded an increase in number of pupils that sat for the examinations. Eight (8) more than 2019 was recorded in 2020. Of the thirty-six thousand, five hundred and fifty-seven (36 557) candidates, roughly fourty-two percent (42%) were males, against fifty-eight percent (58%) females.
According to Botswana Examinations Council (BEC) grades were categorized into four (4) groups; Grade G or better, Grade E or better, Grade C or better and Grade A or better, these are classified according to the pupil's best six (6) subjects grades. Of these groups, there was a decline at Grade G or better category while other categories recorded an increase- meaning there is an overall increase in performance quality as compared to 2019. These categories also revealed that females out-competed the males in all categories save for Grade A or better.
The quality of results this year is a very commendable development as it showed record breaking and rare trends, this is despite the fact that there was a number of challenges prior to the examinations. Lockdowns that meant schools got closed for a certain period of time, this meaning students lost contact with their teachers and did not cover the syllabus as they could have on normal circumstances.
With this best performance from the BGCSE pupils, it is evident that there is something that senior secondary school educators were doing better. However, the previously released Junior Certificate (JC) results recorded a decline in performance. Junior secondary school educators for sure has one or two things to benchmark from the senior secondary teachers.