Sport
5 things you didn't know about Talk Talk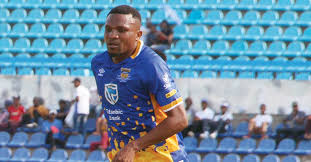 There are a number of people in the country who have been involved with sport one way or the other and have been making extensive contributions in helping the our sport grow. Players just like administrators and coaches are other key players in sporting circles that are adding a hand in this growth. Today we share 5 facts about one of the country's key contributors in football.
Talk Talk has played for teams like Heracles Almelo and Maritzburg United.
He is originally from a small village of Digawana
He has served in the national team for more than 15 years.
It was during his short stint in Southern Pirates that he impressed scouts of Extension Gunners and shortly afterwards he received a call-up to the Botswana national team, the "Zebras".
He also featured in Stanley Tshosane's squad which played the 2012 Africa Cup of Nations.