Health
7 ways to easily start exercising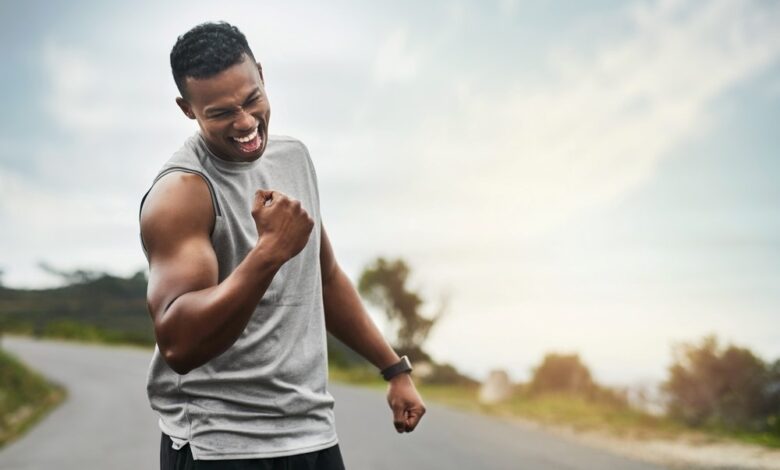 While some parts of the country may have taken a little longer to welcome the summer heat, it's safe to say everyone has caught up now, and 'it's too cold to exercise' is an excuse that just won't cut it anymore.
"It's human nature to want to hibernate in winter. Come 1st September gyms, parks, walking trails and beach fronts around the country are packed with people who may have let that 'summer bodies are made in winter' saying take a back seat this year. Nonetheless, it's not too late to get back in the exercise game," explains Themba Ndlovu Clere For Men Active brand manager.
Ndlovu shares the below tips to make your re-introduction into exercise this summer go as smoothly as possible:
Start right… By using an anti-perspirant – A roll-on that cares for your sensitive underarm skin, defeats odours, absorbs quickly and exudes a pleasant, masculine scent is what you should be looking for. The Clere For Men Active range of anti-perspirant roll-ons brings an exciting variety of options to consumers looking for value for money, without compromising on quality. Available in three masculine fragrances, Fresh Cooling, Fresh Energy and Invisible Dry, the range offers 48-hour underarm protection. Plus, pop it in your gym bag for after your work out. Plus, Invisible Dry provides all the dryness and protection and won't leave any white or yellow marks.
Walk…It's easy, fun and provides instant health benefits. Walk on the promenade, if you live by the ocean, or your local park, if you're based inland. Instead of phoning your colleague in the next office, get up and walk there. And, after work, take your dog for a walk. More than half the body's muscles are designed for walking; it's the body's natural movement that is virtually injury-free.
Park further away… Get some extra exercise in by parking further away from your destination. With how crammed many parking lots become, you'll not only burn calories but save a lot of time (and potential accidents) waiting for a closer parking spot to open.
Take the stairs… Choosing to take the stairs over an elevator or escalator is an easy way to burn more calories and help tone leg muscles. Did you know that five minutes climbing stairs burns up to 150 calories?
Get new gym gear… Adding a couple new gym pants, T-Shirts or even a new pair of trainers to your closet has a way of motivating you to push through.
Gym partner… We are naturally social beings, in all aspects of our lives, including when it comes to being active and getting fit. Consider getting a gym partner who has the same, or similar body goals as yourself. Just the feeling of letting someone down or being let down is enough for you not to do it and both you and your partner will have even more motivation to never skip a day in the gym.
Mental health yields physical health… This is often overlooked however, ensuring you have prepared yourself mentally to get active will work to your advantage. The real battle is in your mind, once you have that one locked down, you're sure to push past your limits.
Moisturise… When it comes to your skin, prolonged exposure to the elements and an active lifestyle can result in it looking dull, ashy, and dehydrated. Clere For Men Active combats these hazards, using its unique ProMoist lotions and crèmes infused with Glycerine, Omega Oils and Vitamins E & A, to lock in moisture and ensure that it is always smooth to the touch for up to 48 hours.