Business
A Young Local Couple Package Serobe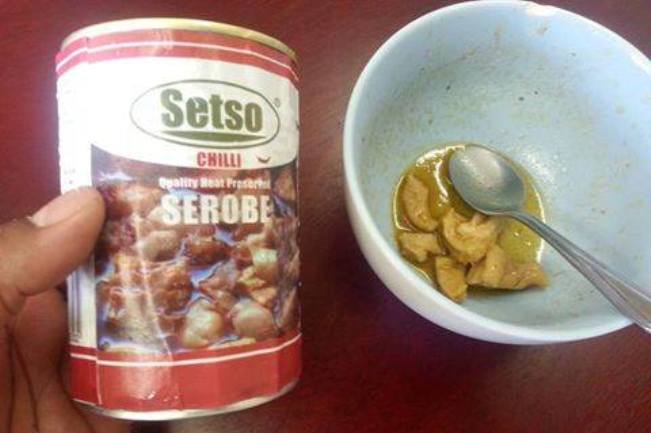 Metlhala ya khumo e mentsi, this popular Setswana saying loosely translate that there are many ways to make a living. A married couple, Webster and Marcia Sento decided to keep it in the family and come up with a dish that many Batswana enjoy eating at special occasions.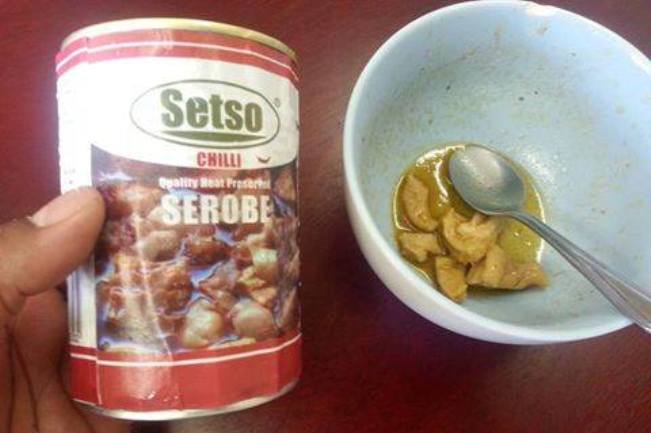 This couple owns  and runs a company called Dune Food Products, which has inventively recreated the serobe dish. Their main product called SETSO is processed and canned serobe. Canned in 410 grams round cans, serobe is presented in two different flavors: chilli and plain. The product has already been launched and has been received well by Batswana.
Dune Food Products does the whole processing and canning of the serobe at BMC. However, its owners are not prepared to disclose details about their recipe and other ingredients. The business is CEDA funded and prides itself of being wholly family run and owned. We wish them all the best and hope they can expand their business to the rest of Africa and beyond.