News
Acting Commissioner Tours Police Establisments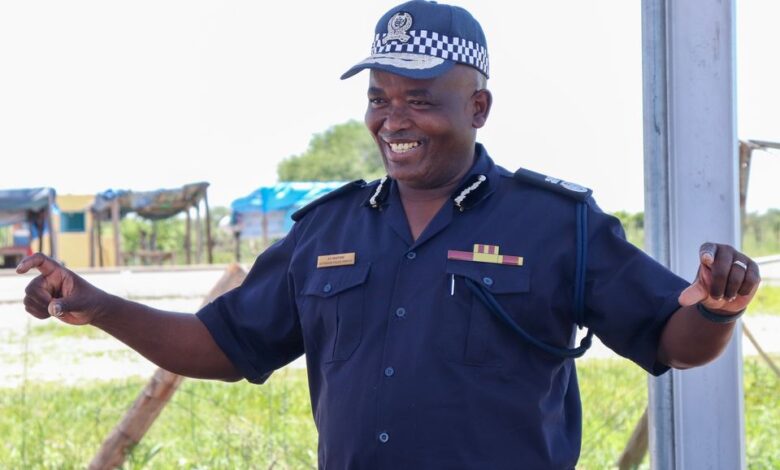 The Acting Commissioner of Police, Mr Solomon Mantswe commended Police officers for their hard work and dedication in ensuring the safety and security of the nation during the festive holidays.
He made these remarks during his tour of some Police Establishments in the Northern and North Central Divisions on Friday (23/12/2022) and Christmas eve respectively.
He noted that the festive period requires the Police to double their efforts in protecting life and property as many Batswana leave their places of work either going on vacation or visiting their relatives in the villages thus leaving their property vulnerable to criminals. He also said as many people will be travelling to different destinations, the volume of traffic on the roads increases and it is the duty of the Police to ensure that Road Traffic Laws are observed at all times so that everyone reach their destination safely.
The Acting Commissioner highlighted that the organisation endeavours to provide a professional policing service, in partnership with the community and urged police officers to always be cognisant of that during their interactions with members of the community and in the execution of their duties as that will in turn make the Botswana Police a law enforcement agency of repute as espoused in its vision.
He said Excellence and Teamwork as some of the organisation's core values, will make the reduction of crime possible and urged officers to always live by these values in the execution of their duties.
Mr Mantswe also encouraged officers to take advantage of the organisation's welfare schemes to improve their livelihoods.