News
AfreximBank Announces USD 𝟏.𝟓 Billion Country Programme For Botswana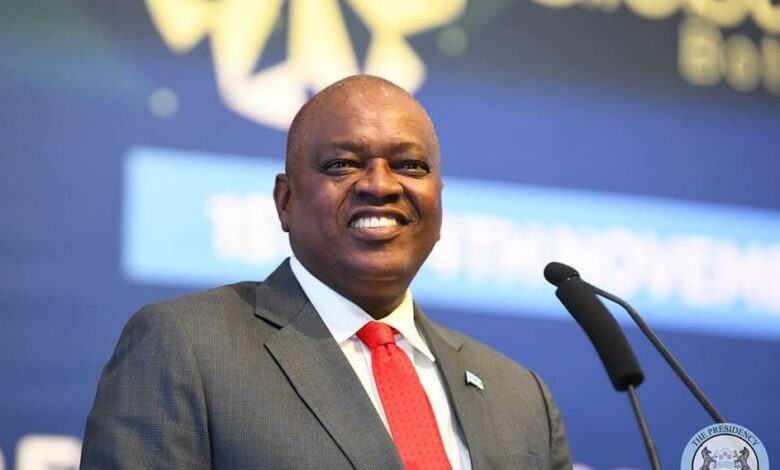 Excerpt from Professor Benedict Oramah reads:
I will like to assure Your Excellency that we have carefully studied how to support your initiatives and will be proposing to your Government an Afreximbank Country Programme for Botswana in an amount of USD 1.5 billion to be implemented over the 3 years to the end of 2025.
Through the programme, we will, among others, make available to Botswana the Afreximbank Group suite of products. In this regard, we will work with your Government to create a Joint Project Preparation Facility which we can use to develop projects and bring them to bankability. This Facility will be available to SMEs and also support highly skilled Batswana mining and agricultural professionals in developing their businesses and projects.
We will work with the Special Economic Zone Authority to develop 1-2 zones in locations that we will jointly agree on; we will support the development and operationalization of rail infrastructure to improve the movement of goods and people to and from neighboring countries. We will support commercial agriculture for home consumption and exports to other African economies in the context of the USD 2 billion initiative Afreximbank and the AfCFTA secretariat entered into with the World Food Program (WFP) in July this year.
We will support the rehabilitation of lodges and the development of conference and exhibition facilities in the context of Botswana's drive to boost MICE tourism.
𝐏𝐫𝐨𝐟𝐞𝐬𝐬𝐨𝐫 𝐁𝐞𝐧𝐞𝐝𝐢𝐜𝐭 𝐎𝐫𝐚𝐦𝐚𝐡 𝐚𝐭 𝐭𝐡𝐞 𝐆𝐥𝐨𝐛𝐚𝐥 𝐄𝐱𝐩𝐨, 𝐍𝐨𝐯𝐞𝐦𝐛𝐞𝐫 𝟐 𝟐𝟎𝟐𝟐