News
Africa Business Summit (𝐔𝐒𝐀𝐁𝐒) 𝟐𝟎𝟐𝟑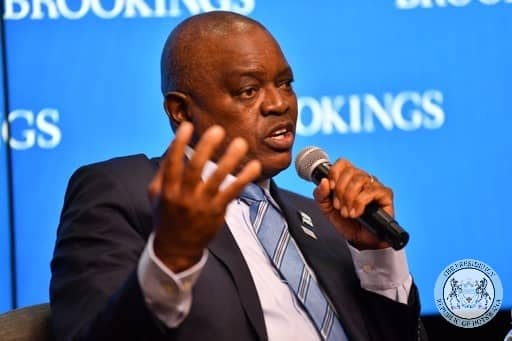 In June 2023, the Government of the Republic of Botswana will be the national host of Corporate Council on Africa's 15th US – AFRICA Business Summit (USABS).
"Botswana welcomes the unique opportunity afforded by hosting Corporate Council on Africa's 2023 US – Africa Business Summit to capitalize on and sustain the momentum from the US – Africa Leaders Summit in December 2022, and to highlight Botswana's as well Africa's unparalleled potential to advance trade and investment to the benefit of the people of Africa and of the United States," said His Excellency Dr. Mokgweetsi E. K. Masisi.
U.S. – AFRICA Business Summit brings together African Heads of State and other senior U.S. and African government officials with top African and American senior business executives. The Summit addresses all major economic sectors that are critical to the continent's development including infrastructure, ICT, health, energy, mining, manufacturing, and the creative industries.