News
AMBASSADOR DR. ATHALIAH MOLOKOMME APPOINTED CHAIRPERSON OF THE GENERAL COUNCIL OF THE WORLD TRADE ORGANIZATION (WTO)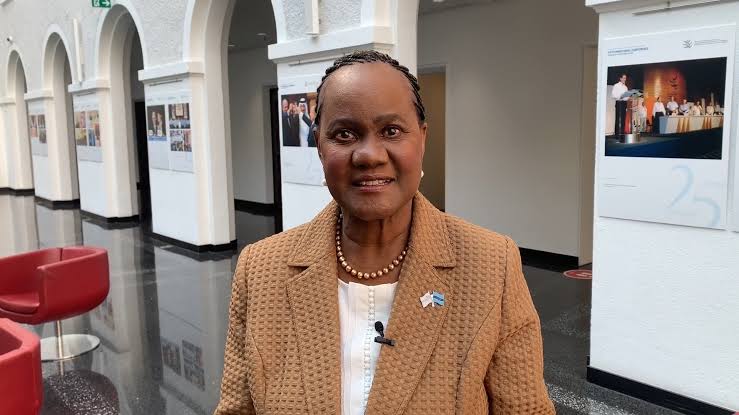 GABORONE, 8th March 2023: The Permanent Representative of Botswana to the United Nations in Geneva and Ambassador of Botswana to Switzerland, Her Excellency Dr. Athaliah Lesiba Molokomme, was appointed Chairperson of the General Council of the World Trade Organization (WTO) on 7th March 2023 at the World Trade Organization Secretariat in Geneva, Switzerland.
The General Council is the highest decision-making body of the World Trade Organization (WTO). It is entrusted with, among others, carrying out the functions of the Organization, ensuring compliance with the Organizations rules, and promoting the conduct of fair and transparent international trade by all Members. It has the authority to act on behalf of the Ministerial Conference.
The General Council also oversees the Dispute Settlement Body and the Trade Policy Review Mechanism, both of which Ambassador Molokomme has chaired. Other established subsidiary bodies it oversees include the Goods Council, the Services Council, the Trade Negotiations Committee, and the TRIPS Council. It is also responsible for preparing, for presentation to the Ministerial Conference, the Annual Report on its activities and the work of the Secretariat. The Chairperson of the General Council is mandated to work closely with all the 164 WTO Member States to oversee the operations of the WTO Agreements and Ministerial decisions.