Sport
Trending
Another 'Baddest' performance from 'Badman' Makwala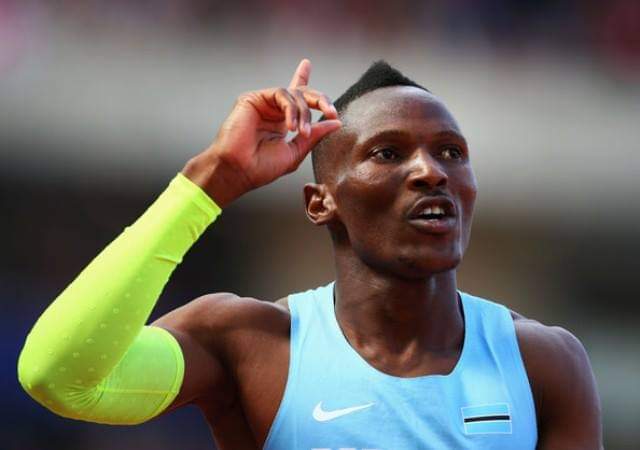 The local talented 200m and 400m sprinter, Isaac 'Badman' Makwala has scooped position 1 earlier today at the Netherlands. Clocking a time of Twenty point Thirty-seven (20.37) seconds, Makwala cemented his victory as he was preparing for Tokyo Olympics this year in July.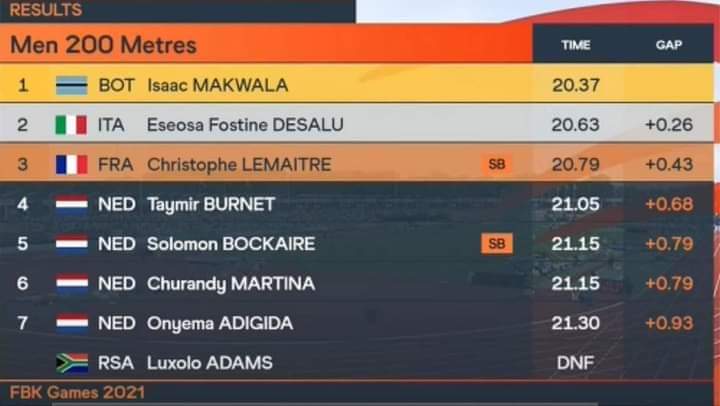 Makwala made Botswana proud as he was winning at FBK Games – a World Athletics Continental Tour Gold meeting – in Hengelo.
The Fanny Blankers-Koen games, popularly known just as FBK Games is an annual track and field event at the Fanny Blankers-Koen Stadion in Hengelo, Netherlands as part of the IAAF World Challenge Meetings.
It was first organized in 1981. Its name honours Fanny Blankers-Koen, who won four gold medals at the 1948 Olympic Games. The inaugural season was in 2010.
The Badman previously recorded a sterling performance in 400x400m relay along with Leungo Scotch, Boitumelo Masilo and Ditiro Nzamani scooping position 3 with a time of 3:04.77. After qualifying for Tokyo Olympics with the team, Makwala once again booked his 400m race spot. The athlete secured the spot a few days from Poland by getting first positiion at the Botswana Athletics Association Nationals held in Gaborone.
From Netherlands, Badman is headed to the Wanda Diamond League which will take place before the Tokyo Olympics.
These provides Makwala with the much needed training, momentum and exposure ahead of the Olympics where he will be participating in several races.
Wanda Diamond League was designed to replace the IAAF Golden League, which had been held annually since 1998. The full sponsorship name is the Wanda Diamond League, the result of an agreement with Wanda Group that was announced in December 2019.
While the Golden League was formed to increase the profile of the leading European athletics competitions, the Diamond League's aim is to "enhance the worldwide appeal of athletics by going outside Europe for the first time."