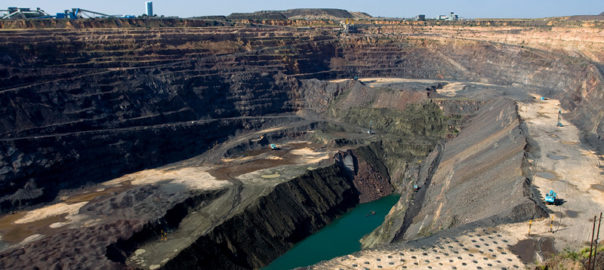 The Botswana Mine Workers Union (BMWU) urges the government to stay true to it's commitments of Citizen Economic Empowerment (CEE) by giving Batswana owned companies a priority in mining deals.
This was said by the Secretary General of the Union- Maenge PG. Maenge in a media statement issued today. The concern is fueled by the recent development where a Canadian company- Premium Nickel Resources (PNR) has been announced as preferred buyer for Selebi-Phikwe mines; BCL and Tati Nickel.
"For many years the mineral extraction sector has been predominantly run by non- citizens, with billions in mining revenue leaving the country. We submit that this has stalled economic growth and seriously undermines all endeavors towards fiscal sustainability. The Economic Recovery and Transformation Plan (ERTP), can only be realized if we promote localization, build capacity of citizens to compete in key strategic sectors of the economy, promote citizen investing and access to domestic capital markets." Maenge charged.
In this regard the union calls on the government of Botswana and Debswana to award a fully owned citizen owned company or a company with fifty-one percent (51%) stake belonging to Botswana national(s) the Debswana Cut-9 project. This comes after the termination of a contract between Debswana and Majwe mining recently.
"We call on Debswana and Government of Botswana: a) To be transparent in the adjudication process of the Cut-9 tender award; b) To prioritize wholly owned citizen companies or those with a 51% citizen majority shareholding for the Cut-19 tender award; c) Announcement of the selected company should be made public and/or gazetted, with names of its directors shared including their interests in the company; d) Hon. Minister of Mineral Resources to apply mining regulations consistently across the mineral development value chain and in line with economic recovery plans." BMWU asserted.
"The 2021 budget speech was a wakeup call to Batswana, and BMWU pledges to fully participate in economic policy discourse and in the premise hold our leaders accountable."

Maenge PG. Maenge, BMWU Secretary General