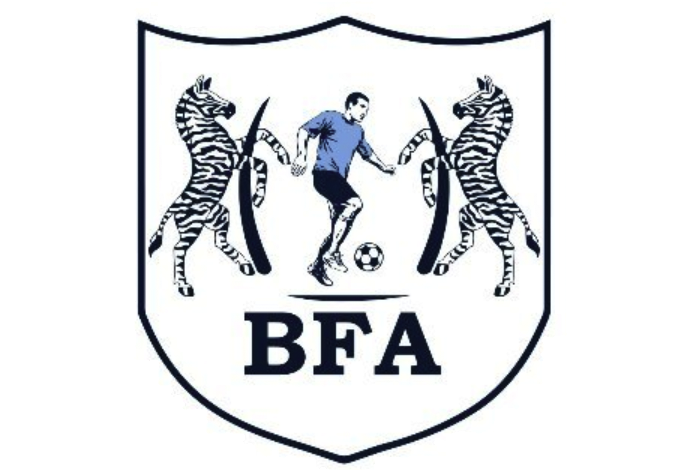 The Governments of Botswana and Namibia have established a Joint Bid
Technical Committee ("BONA2027") to Bid to co-host the CAF Africa Cup of Nations 2027. In furtherance of its mandate, the Bid Committee is assembling a team of Bid experts to assist with its primary objective to produce a comprehensive Bid Book to showcase Botswana and Namibia and present the facilities that they have and/or plan to have in a compelling manner with a view
to win the right to host the CAF Africa Cup of Nations in 2027.
Objective
BONA2027 now seeks to appoint an individual as a consultant to act as Technical Bid Lead for the duration of the Bid.
Requirements of Experts
BONA2027 invites interested, capable and reputable individual/agencies based in Botswana, Namibia and in SADC Region to submit an Expression of Interest (EOI) for the Lead Technical Specialist Consultant for BONA2027 bid.
Duration
The duration of the appointment is expected to be 6 (six) months, or such additional time as is required by the timeline set by the Confederation of African Football.
Experience
Candidates must demonstrate extensive experience in bidding as a lead consultant for major international sporting events. The candidate must together with his/her bid submit examples of the bids that they have been associated with of which at least one should have succeeded. Candidates must also demonstrate an extensive knowledge of African football and particular familiarity
with football in both Botswana and Namibia.
Job Description
The successful candidate must lead a multidisciplinary team of professionals including but not limited to architects, engineers, accountants, lawyers, designers and printers to produce the content and final product of a compelling bid book that reflects the aspirations of Botswana and Namibia and exceeds the requirements of the Confederation of African Football.
Areas of Expertise
The successful candidate must demonstrate competence in the following areas of expertise:
• Directing and advising Stadium design and construction.
• Directing and advising Training site requirements.
• Directing and advising on Stadium and training sites overlay.
• Staging budget compilation.
• Advising on political and football environment aspects of Botswana, Namibia and its allies/affiliates
• Briefing of Economic and Environmental Impact Assessment.
• Directing and advising on business and tourism objectives.
• Aligning of Bid messaging with Botswana and Namibia long term strategic plans.
• Aligning activities to demonstrate the diverse cultural heritage of Botswana and Namibia
• Directing and advising on Broadcasting facilities and Infrastructure.
• Directing and advising on media infrastructure and International Broadcast Center.
• Directing and advising on medical and doping facilities.
• Directing and advising on transport infrastructure required for all constituent groups.
• Directing and advising on accreditation requirements including infrastructure for all constituent groups.
• Directing and advising on ticketing pricing, process, and infrastructure.
• Directing and advising on safety and security requirements of all key sites including but not limited to stadia, training sites, hotels, and public facilities.
• Directing and advising on optimum immigration processes for all constituent groups.
• Leading the bid book content aggregation process and timeously delivering content to ensure meeting final delivery objectives.
• Provide advice and lead on Government Guarantees and all legal
requirements including, intellectual property, rights protection, taxation-foreign exchange, customs, employment laws, insurance, hosting and other agreements.
• Directing and advising on hotel and hospitality requirements for officials, teams, the media, and spectators.
• Optimise the opportunity for Fan Parks and public viewing sites.
• Coordinating the entire bid book project and collating comments on proofs and delivery of the final product for printing and ultimate delivery to CAF within stipulated time frames.
• Provide advice on sponsorship opportunities and campaigns to align the bids objectives with businesses in Botswana and Namibia.
• Planning and delivery of CAF inspection visit and key presentations.
• Advising on final presentations to CAF and delivery.
• Advise on sustainable legacy projects
• Advise on technical services infrastructure such as power and water level supply.
Criteria
Interested individuals/service providers should possess or be able to provide the following:
• Profile of company/Individual
• Two samples of Bid Books directed and constituted in the past 15 years
• Proven track record of delivering of the same exercise to other National Football Federations, Sport Federations in the past.
• Track record and knowledge on international, continental and regional major sporting events organised.
• Five (5) CVs detailing names, functions, technical expertise & record of same or similar nature which are traceable
• Five (5) evidence based and traceable references
• State number of successful bid project or equal to the same previously performed and succeeded.
• Demonstrating knowledge of understanding of scope of service/ methodology approach.
Selection and Listing of Bidders
Expression will be reviewed by BONA2027 Committee and will be evaluated on originality, factuality, qualifications, success and experience as per the above criteria. BONA2027 take this project seriously and will NOT in any way compromise on any submission.
Selected bidders will be subjected to respond to technical specifications and submit financial proposal on a timeframe as required and determined by BONA2027.
Submissions
All the submissions should be submitted by hand or delivered; or couriered with titled Expression of Interest for Services for Lead Technical Consultants BONA2027 to the following addresses in a sealed envelope;
BONA 2027 Bid Committee Secretariat
Botswana National Sport Commission
P O Box 1404
Gaborone, Botswana
National Stadium, Corner Chuma Drive and Notwane Road
Ext 15, Plot 1864
Tell: +267 367 4000/+267 367 4008
ATT: Procurement Manager
BONA2027 Bid Committee Secretariat
Ministry of Sport, Youth and National Service
P/Bag 13391
Windhoek, Namibia
NIDA Building, 5th Goethe Street, Windhoek, Room 516
Tell: +264 81 251 6760
Email: Rogerdeltry.Kambatuku@mysyns.gov.na
Deadline for submission is 29 July 2022 at 1200hrs. BONA2027 shall
not be held responsible for any delay or non-receipt/non delivery of the expression.
Disclaimer
Only individuals/agencies contacted as shortlisted will be eligible for provision of technical and financial proposal. No claims shall be made by any individual/agency for any submitted ideas.