Sport
Trending
"Bhamjee's legacy in football will not be forgotten"- Infantino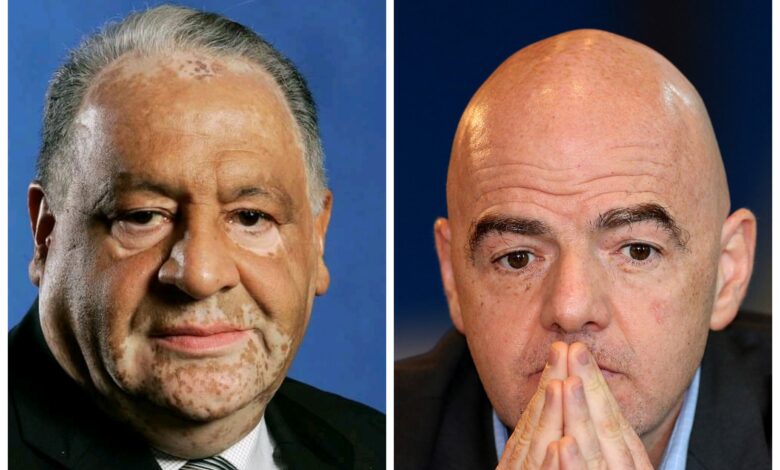 Fédération Internationale de Football Association (FIFA) President- Gianni Infantino says the late Ismail Bhamjee's legacy will not be forgotten. In his condolences message to Botswana Football Association (BFA) President-Maclean Cortez Letshwiti, Infantino appreciated Bhamjee's contribution to football.
"A former member of the FIFA Executive Committee, as well as several FIFA commitees, Ismail Bhamjee has made a significant contribution to the development of football and the promotion of our sport and its values in Botswana, in Africa and around the world. On behalf of the international football community I would to express our gratitude for his commitment and contribution to the development of the sport that unites us all. One of Botswana's most renowned football and sport personalities, also former president of the Botswana National Olympic Committee [BNOC], his legacy and achievements, and in particular his personality and his popularity will not be forgotten and he will be truly missed." Infantino mourned.
Bhamjee was FIFA referee in the 1970s and 1980s. After his retirement, Bhamjee became a very important person in football, known for his stand for the presidency of CAF in 2004, for being a member of FIFA's executive committee. He was the secretary of BFA before later ascending to become its president. He is also former president of COSAFA, former president of BNOC, and former FIFA executive. Additionally, he became the honorary president of BFA since 2000. Bhamjee also helped the South African Football Association (SAFA) getting their act back together after the apartheid boycott.
Ismail Bhamjee was born on March 1, 1944 in Botswana in a family of Indian descent. In accordance with his family's belief, Bhamjee was buried soon after his deimise. He was laid to rest on the 12th of March 2021 at Gaborone graveyard insha-Allah. According to reports, the football legend has been hospitalized and succumbed to Corona Virus Disease (COVID-19).