News
Bogosi A Unifying Force Says Tsogwane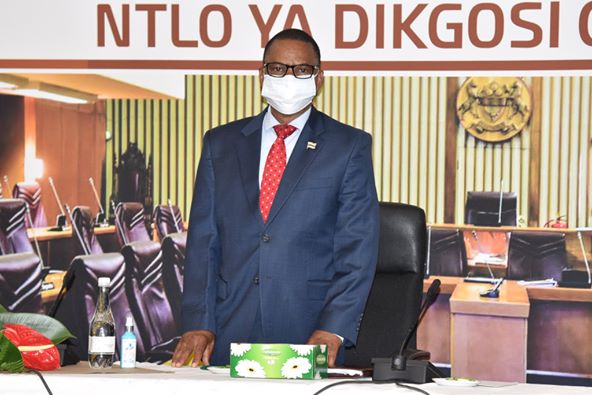 The Vice President Mr Slumber Tsogwane says bogosi is a unifying force. Officially opening the 3rd meeting of the 4th Ntlo ya Dikgosi, the Vice President credited Bogosi as one of the institutions that helped the nation to successfully manage the COVID-19 pandemic.
VP Tsogwane said although the consequences of COVID-19 would be felt for a while, it was time to intensify efforts of self-reliance especially in within the agricultural sector. He said in response to this, government has increased support for small businesses and farmers.
"Government would like to revive the rural enterprises across the country of which Bogosi would be a key driver," he said. He asked Magosi to assist in the strategic building of social and economic systems thus restoring the confidence of the structures.
For his part the Chairperson on Ntlo Ya Dikgosi, Kgosi Puso Gaborone, asked members of Ntlo ya Dikgosi to continue supporting government's efforts so as Batswana carry on taking part in the fight against COVID-19.
The two-week meeting will see Ntlo Ya Dikgosi engage in 12 briefings from different departments in the first week and house business following. During this meeting, 94 questions and 14 motions will be tabled.