News
BOTSWANA AND NAMIBIA TO SIGN AGREEMENT ON USE OF IDENTITY CARD AS A TRAVEL DOCUMENT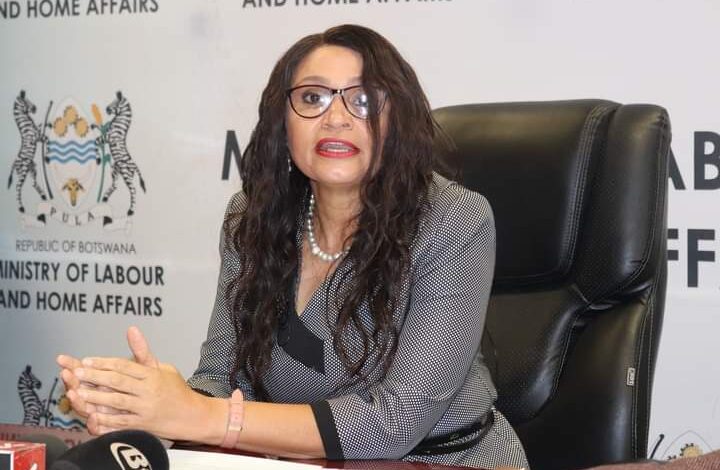 The Republics of Botswana and Namibia will sign a Memorundum of Agreement to allow the use of National Identity Cards (Omang) by their citizens for cross border travel between the two countries.
Addressing the media this morning, the Minister of Labour and Home Affairs, Ms. Anna Mokgethi said that the use of Identity Cards will enhance the momentum for social, economic and regional intergration.
Hon Mokgethi further said the initiative will improve social cohesion among citizens of the two countries on historical, cultural and economic bonds.
The Minister said both countries have taken serious measures and precautions to secure their national documents against fraud and misuse.
The agreement signing ceremony will take place on the 24th February at the Mamuno/Trans Kalahari border post. It will be the first border to use identity card as a travel document.
Minister Mokgethi announced that Kasane Immigration , Mohembo and Ngoma border posts will follow suite.