Business
Trending
Botswana still exporting jobs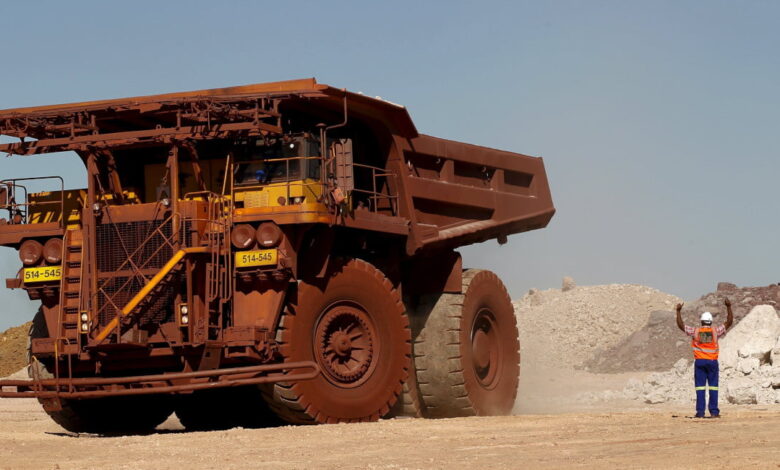 Though Botswana has a relatively small population, but blessed with minerals, unemployment continues to be a problem. While one would expect the situation would improve with mining sector rebounding after the pandemic, Botswana is still exporting jobs.
The Iron smelting technique has been used for centuries by the Bantu speaking groups, which Botswana is part of. With the opening of Ikongwe- Botswana's first iron ore mine, one would expect processing ore would be obvious.
Ikongwe mine has started production and has reportedly delivered its maiden exports to China. "The first exports from the Ikongwe mine, owned by Vision Ridge Investments, a unit of India's Yashomann Industries, reached China in September." Reuters reported. The Director of Vision Ridge was further quoted saying that a Chinese state-owned steel manufacturing company placed a fifty thousand (50 000) tonnes of iron ore per month.
Ikongwe mine aims to produce one million tonnes of iron ore per year over an initial 10-year lifespan, with a grade of up to 65%.
Prices for iron ore, which is the main ingredient in steel production, have reportedly soared over the past year to reach record highs of Two hundred and forty United States Dollars ($240- approximately P2 500) per tonne in May driven by strong demand from China which produces most of the world's steel.
With the above figures; the anticipated iron ore from Ikongwe, and the demand for steel, not only would Botswana's economy be diversified, more jobs would be created, and more revenue would be generated. Although diamond mining's contribution to GDP has declined over the years and was less than twenty percent (20%) last year, Botswana is still heavily reliant on the precious stones, with diamonds accounting for more than seventy percent (70%) of foreign currency revenues.
Currently Botswana's unemployment rate stands at over twenty percent (20%) with the youth mostly affected by the situation.