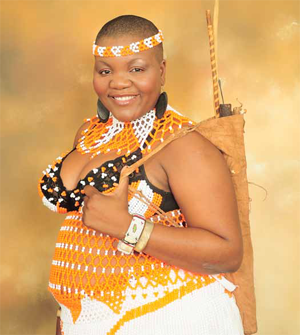 Music in Botswana is as diverse and overly powerful in all aspects. Sometimes when we talk of Setswana music, we conceive it much narrowly as that type of music with stomping dancers, matlhawa, phaeyana, young men with sticks, wearing ditshega. While this element of Setswana music is a significant part of the broader Setswana music, we must admit that the domain of Setswana music is much broader than this. This is because some Setswana music captures the traditional dances of the Batswana as well as their poetry. What this wealth of talent demonstrates is the depth and variety of talent that exists in the Setswana language. Such talent gives hope and shape to the survival and revival of the Setswana language. Below is the crème on the pie and the cherry on the cake when it comes to musicians we had, and those we still celebrate. In no particular order they are;
Donald Botshelo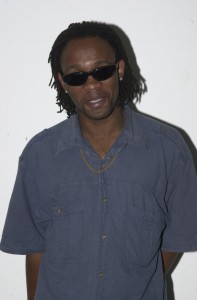 Let us pause a silent to give our respect to a man of integrity who goes by the name Donald Botshelo who was a great splash artist. He used to sing alongside the likes of Dan Tshanda, Patricia Majalisa, Peacock and many more. The world will remembers him by the song 'Banyana ba serowe' as he was special. He was one of those popular singers who  had a blindness disability.
Phempheretlhe Pheto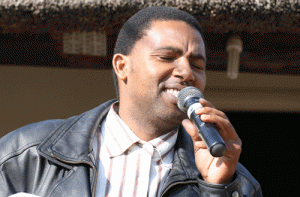 Phemepheretlhe Pheto has delivered a delicious compilation of all his songs people have grown fond of over the years, in an album called the "Best of Phempheretlhe". A forefather of Gospel music in Botswana, Pheto has surely made his mark in the music industry.
Stika Sola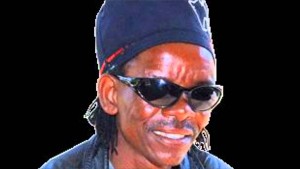 The award-winning Stika is surely one of the country's early musicians with hits like Macapentara, Moruti, Katshire, Khubama and numerous others that still enjoy airplay in local radio stations.
Maxy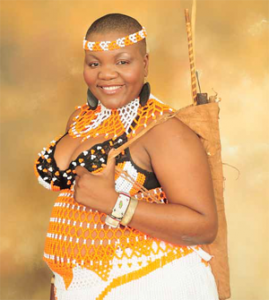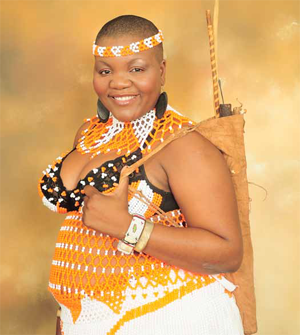 Maxy 'Queen of the Sands' – grew up with songs on her lips. Maxy entered the music scene in late 2000 with a soulful traditional voice wrapped beautifully with a spiritual feel. Immediately, Maxy took centre stage and earned her place amongst Botswana's leading talented artists as a female vocalist in the country. She soon dominated and became a regular feature on the music scene at festivals, concerts and corporate gigs both locally and abroad. She became an instant brand and role model to all that came after her in music, most notably in the traditional genre.
Culture Spears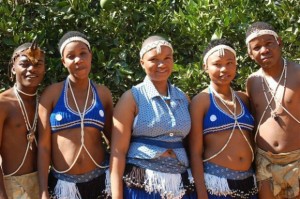 Culture Spears, made up of Kabelo Mogwe, Magdeline Lesolebe-Mogwe (Charma Gal), Thembeni Ramosetlheng (Rramozara) and Malaki Tapologo Lydia Oile is one of the most successful groups in Botswana's local music industry. The group has been producing hit albums for the past years, gracing prominent events in and outside the country as well as bagging numerous awards.  In all their years, they have made headlines in the media for both good and bad reasons; celebrated and condemned though little has been written about their musical journey.
Banjo Mosele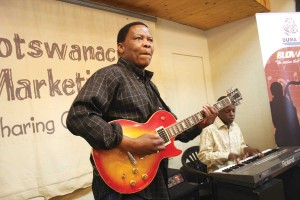 He is one of the founding members of Kalahari Band that backed Hugh Masekela and with this band, Banjo toured the world throughout the 80s. Banjo has played guitar in three of Hugh Masekela's albums,namely; Techno Bush, Waiting for the Rain and Tomorrow. Banjo Mosele has also worked as a session musician with the likes of Jonas Gwangwa, Peter Gabriel, Julian Bahula, Bheki Mseleku and Barney Rachabane in the London Music Scene. In 2009, Botswana Music Awards nominated him in the categories "Song of the year", "Best album" and "Best DVD" He won "song of the year" with "Ntsa E Jele Ntsanyana (Dog eat dog)
Johnny Kobedi
The "Naledi ya Botswana" hit maker was well known for his hilarious approach to music. DJ Scientist as he preferred to be called was one of the most innovative artists of his generation. He was perhaps the only artist who recorded self produced albums; continuously declaring that he did not want to be cheated by music promoters. Some of his famous antic was to dress up as a lady, complete with make-up and pantyhose something that caused some people to dismiss him as a clown.
Ratsie Setlhako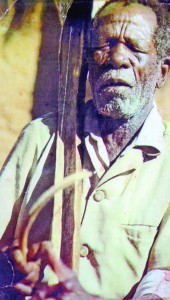 A legacy of Botswana music, Ratsie Setlhako was a gifted folk artist. The music legend was a great admirer of the first president of the Republic of Botswana, Sir Seretse Khama, and those who have his famous songs will give testimony of how he sang about Sir Seretse.
Alfredo Mos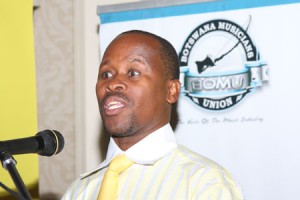 The pioneer of local rhumba music enjoyed a successful music career and won the hearts of many people over the years. He can be identified as one of Botswana's rhumba legends given his classic music and the number of albums he has released.
Matsieng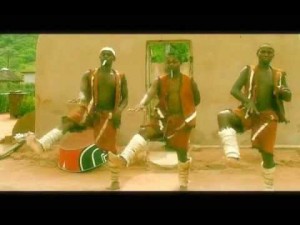 Matsieng is a Setswana traditional music trio formed in 2005 in Gaborone Botswana. They burst into the scene with their 2005 festive season album, Semakaleng. Known for their explicit lyrics, the trio has toured Botswana, Malaysia and South Africa. The group was very popular with tracks such as Tinto selling record numbers.