Entertainment
Box Office: 'Black Panther' Rules With $23.2 Million Overseas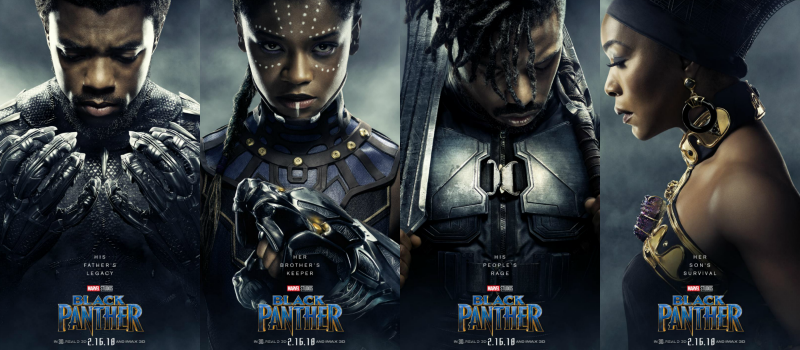 "Black Panther" is already ruling over the international box office.
The Marvel movie blasted off to a lordly $23.2 million overseas after opening in 17 locations, including the United Kingdom, South Korea, and France. Domestically, "Black Panther" will launch in previews on Thursday night before debuting across 4,020 locations. The film is expected to open to as much as $170 million — enthusiasm is rising on the strength of glowing reviews and the historic nature of the production. It is the first Marvel Cinematic Universe movie with a black protagonist.
"Black Panther," which carries a $200 million budget, opened to $7.2 million in the U.K., $4.7 million in South Korea, $2 million in Taiwan, $1.6 million in France, and $1.1 million in Hong Kong. In many key markets, "Black Panther" is outpacing previous comic-book movie hits such as "Doctor Strange," "Wonder Woman," and "Guardians of the Galaxy," all of which augurs for a healthy opening weekend and much to celebrate in the halls of Marvel.
"Black Panther" is directed by Ryan Coogler ("Creed") and stars Chadwick Boseman as T'Challa, the king of the African nation of Wakanda. His peaceful kingdom becomes threatened by outside forces, including the arms dealer Ulysses Klaue (Andy Serkis) and Erik Killmonger (Michael B. Jordan), a former Wakandan out for revenge. T'Challa's masked alter-ego is Black Panther, a hand-to-hand combat expert with a killer suit..
"Black Panther" continues rolling out around the world this weekend and will be in close to 70% of the international marketplace by Sunday. In addition to North America, the film will open Thursday in Germany, Australia, Brazil, Austria, Croatia, Czech Republic, Denmark, Greece, Hungary, Israel, and several other territories.
Behind the scenes!
The Black Panther will premiere at New Capitol Cinema tomorrow, Friday 16th.