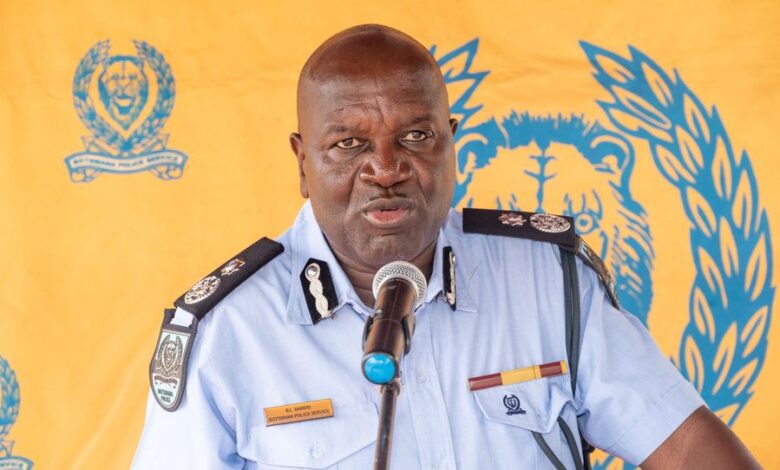 Botswana Police South Central Division has donated a fully furnished two and a half bedroomed house to Ms Banyana Agisanyang Raletlape of Gakgatla village in the Kweneng District.
The house was officially handed over to the beneficiary by the Director for Development and Finance, Senior Assistant Commissioner of Police (SACP) Wilhelmina Petje today (29/11/2022).
In her remarks, Ms Petje said the spirit of giving resonates well with the Setswana culture of helping others.
The Director stated that the project was made possible by voluntary contributions and fundraising initiatives by the officers based in the South Central Division, which stretches from Ramotswa to Dibete Gate.
Ms Petje said that the gesture is in line with the National Vision 2036 and National Development Plan 11 which ensures that services remain effective and relevant to the needs of communities.
On a different note, Ms Petje urged residents to intensify the fight crime against crime especially offences such as stock theft, rape, defilement, and Assault Common which are still prevalent in the area.
When receiving the donation, Ms Raletlape expressed gratitude for the gesture saying that the police have not only provided her with shelter but have also brought dignity and honour to her family.
For his part, Member of Parliament for Thamaga-Kumakwane, Honourable Palelo Motaosane commended the police for the kind gesture. He called on the community to reciprocate such gestures by ensuring that they help the police in carrying out their core mandate of fighting crime. Honourable Motaosane also pleaded with the residents to report any incidents of crime to the police and uphold children's rights by protecting them against sexual abuse.
The Gakgatla house donation is the 77th built by members of Botswana Police for the less privileged across the country.