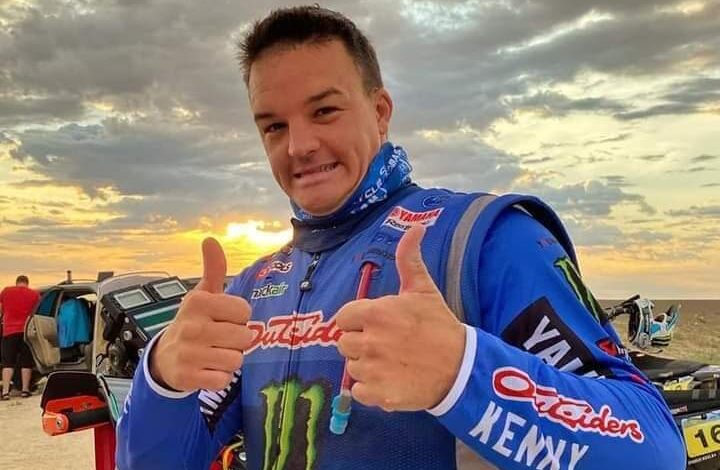 Ross Branch has won a motorbike race at the Rally Kazakhstan for this year. Branch emerged victorious against competitors from cross Europe and America.
The Botswana national finished tops in the two hundred and sixty-seven kilometers (267km) race, recording a sterling performanceof Fourteen hours, Thirty-nine minutes and two seconds (14:39:02).
Giving the champion a tap on the shoulder, the Ministry of Youth Empowerment, Sport and Culture Development (MYSC), wrote;
"The Minister of Youth Empowerment Sport and Culture Development Tumiso Rakgare congratulates Ross Branch for a stellar performance in his first world cup event at the Rally Kazakhstan. Ross traversed the final 267km stage,with rocky plateaus and technical descents to successfully win Rally Kazakhstan at a time of 14:39:02. MYSC wishes to join Botswana Sport in congratulating Ross on his win, and wishing him continued success in future competitions."
Not only did he make Botswana proud, Branch also was a good representation for Southern Africa. For their part, Southern Africa Dakar Rally gave praises to the biker;
"Our hearts are pounding with pride for you. Thank you for giving us the biggest smiles, the most nervous moments and for flying your Botswana flag so high as well as carrying everyone in Southern Africa with you! Your talent, skill and passion are incredible. We are so, so proud of you Ross Branch. Well done Team Branch and your Yamaha Racing Family! "
Rally Kazakhstan was officially added to the calendar for the 2017 FIA World Cup for cross-country Rallies after Fédération Internationale de l'Automobile (FIA) held its latest World Motor Sport Council meeting Sept. 28 in Paris
It is a cross-country rally is a sporting event with a route covering the territory of one or several countries. Cross-country Rally, cross-country marathon rally (Marathon) and cross-country baja are three types of cross-country events, according to fia.com. The World Rally Championship is a multi-stage series of races held annually in different countries, from the United Arab Emirates, Qatar and Morocco in the south to Russia, the world's only snow and ice baja.