Music
Bruno Mars & Cardi B's 'Finesse' Flies To No. 1 On Dance Club Songs Chart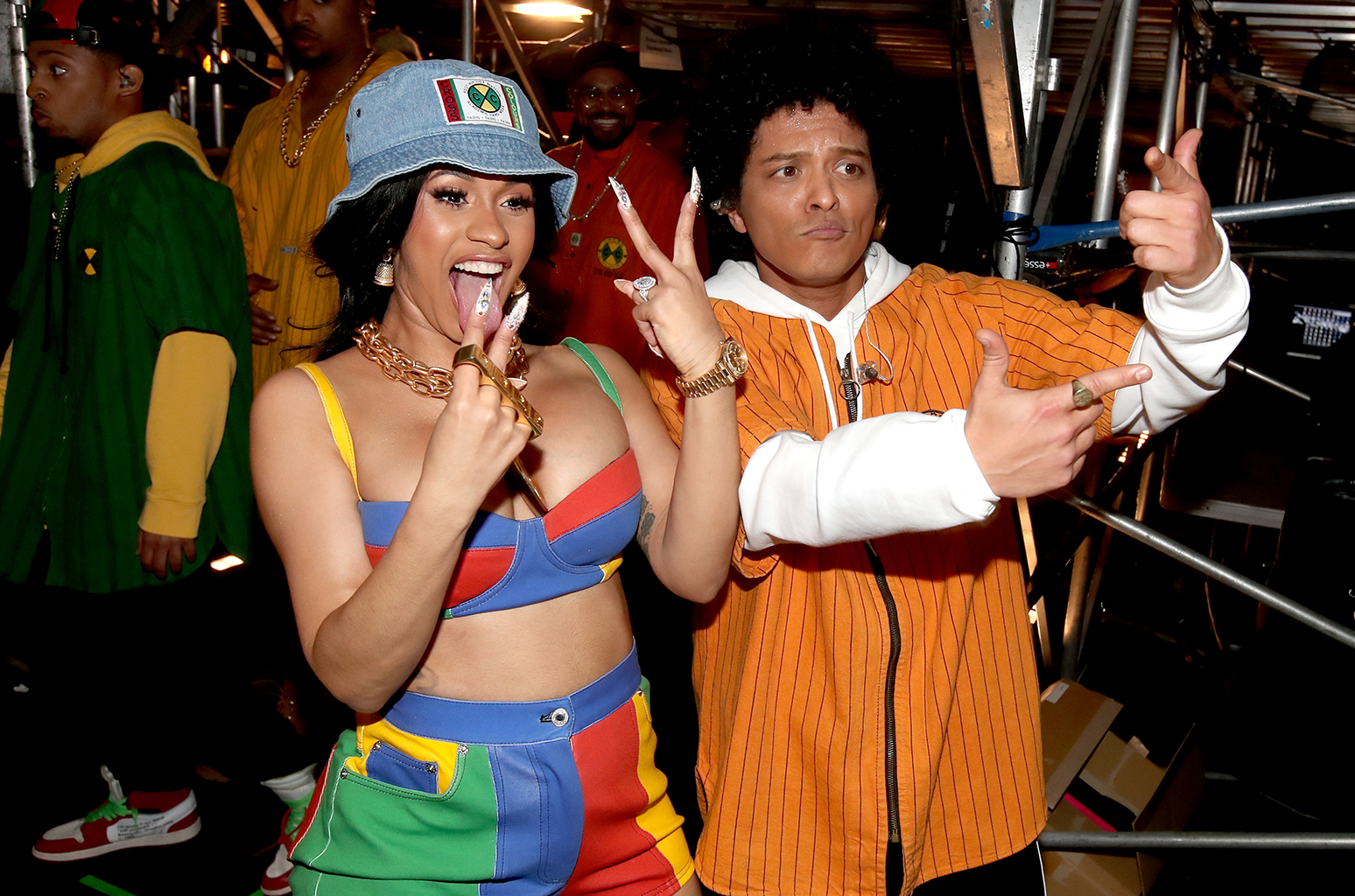 Bruno Mars & Cardi B's 'Finesse' Flies To No. 1 On Dance Club Songs Chart
Bruno Mars and Cardi B cruise 2-1 on Billboard's Dance Club Songs chart (dated March 10) with "Finesse." The new jack swing original was remixed for clubs by Alphalove, James Hype and Pink Panda, among others.
"Finesse" is Mars' second No. 1 and first as a lead, following his featured turn on Mark Ronson's "Uptown Funk!" in January 2015. Cardi B claims her first leader.
"Finesse" became Mars' eighth chart entry and fourth top 10 in five years, since his very first title on the tally, "Locked Out of Heaven," hit No. 19 in March 2013. His other top 10s: "24K Magic" (No. 2, December 2016) and "Versace on the Floor" (No. 7, November 2017).
David Guetta, Martin Garrix and Brooks bow at No. 9 on Hot Dance/Electronic Songs with "Like I Do." The collab collected 2.5 million U.S. streams and sold 7,000 downloads in the week ending March 1, according to Nielsen Music. Guetta earns his 10th top 10, the second-most in the chart's five-year history; Calvin Harris leads with 14. "Like" is Garrix's fourth top 10 and Brooks' first. The track starts at No. 4 on Dance/Electronic Digital Song Sales and at No. 22 on Dance/Electronic Streaming Songs.
It's the second straight week that Guetta has started in the Hot Dance/Electronic Songs top 10: "Mad Love" (by Sean Paul and Guetta featuring Becky G) also debuted at No. 9 a week ago (and now ranks at No. 13). Guetta is the first act to earn top 10 debuts that quickly since Lady Gaga grabbed two simultaneous top 10 bows following her Super Bowl LI halftime show performance: "Bad Romance" (No. 6) and "Poker Face" (No. 8) on the chart dated Feb. 25, 2017.