Business
Trending
BTC expects around P100 Million profit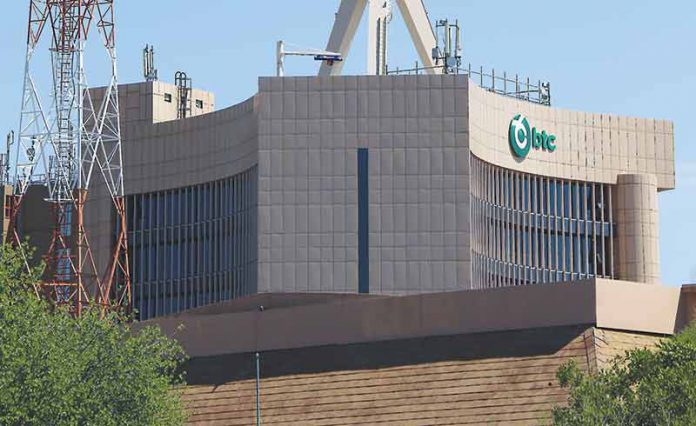 Botswana Telecommunications Corporation Limited (BTC) is expecting around a hundred Million Pula profit for the half year ended 30 September 2021.
It is evident that the telecommunications company had a good sail amid the Corona Virus Disease (COVID-19) storm as the corporation has just issued out a good news Trading Statement while the opposite is the case for most local companies.
According to the Trading Statement by BTC, the company's profit before tax (PBT) is expected to be between Ninety-six Milion Pula (P96 Million), and One hundred and One Million Pula (P101 Million).
The figures, depicting profit before tax of between twenty-five percent (25%), and thirty-two percent (32%) profit before tax increase, means that the increase will be between Nineteen Million Pula (P19 Million) , and Twenty-five Million Pula (P25 Million)
During a samilar period in the preceding year, BTC recorded profit before tax of Seventh-seven Million Pula (P77 Million).
"The unaudited results for the period under review will be published on or before 31 December 2021. Accordingly, shareholders are advised to exercise caution when trading in the Company's securities until a detailed announcement of the results is made." revealed Board Chairperson Lorato Boakgomo-Ntakhwana, and Managing Director Anthony Masunga.
The revenue by telecommunications corporation is derived from fixed and mobile voice telephony, including pre- and postpaid services; as well as broadband, online phonebook, Wi-Fi connectivity, frame relay wide-area networking, toll-free and contact centre services, and residential, business and leased line services. BTC also provides an integrated digital networks service, private automatic branch exchange systems, aperture terminal services, and international private-leased circuits.
With this kind of profit, it is likely that the shareholders of the company may harvest the fruits of their investment provided dividends are declared. However, dividends may not be declared due to the uncertain economic landscape due to COVID-19.