News
CEDA Guidelines Confirms Government Commitment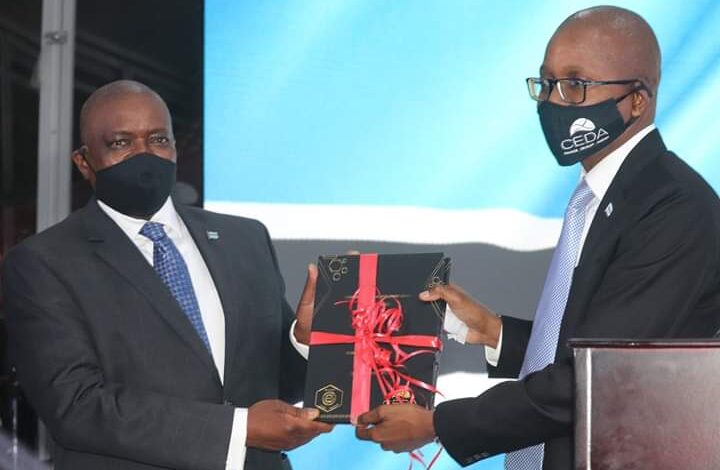 President Dr Mokgweetsi Masisi says the new Citizen Entrepreneurial Development Agency (CEDA) guidelines confirms government commitment to develop a sustainable and competitive economy in pursuit of " our aspirations and goals as contained in the National Vision 2036 Document".
Launching the guidelines last night in Tlokweng President Masisi said there is an urgent need for Botswana to ensure the growth and diversification of economy, led by the private sector.
He said government will continue to explore avenues to empower Batswana to facilitate their participation in the growth and diversification of the economy.
"In this regard, sectors such as agro-processing, manufacturing, agriculture, creative industry, tourism, mining, technology and innovation have been identified as industries that will significantly add value to our efforts in economic diversification and job creation,"he added.
President Masisi said government reviewed the CEDA guidelines to ensure responsiveness to an increasingly dynamic and unpredictable national and global economic environment with a view to support and entrench broad based citizen economic empowerment in Botswana.
He revealed the following as some of the reviews :
• Loan limits have been increased for small businesses to One Million Pula (P1 million), medium businesses Ten Million Pula (P10 million) and large businesses Fifty Million Pula (P50 million).
• The interest rate for loans for small scale businesses in the special sectors of manufacturing, technology and innovations, agriculture, the creative industry and tourism, has been lowered by 3% from the current prime lending rate of 5.75% to make it 2.75% and the repayment period has been increased from five to seven years.
• For medium and large scale businesses, the interest rate for special sectors, has been reduced by 1.5% from the current prime lending rate of 5.75% to make it 4.25% and the repayment period for these businesses has been increased from a maximum of 15 years to 20 years.
• CEDA loans of up to Fifty Million Pula (P50 million) will no longer require collateral as before. Instead security in the new guidelines will be;
• Provided through personal surety and security based on the value of assets funded by CEDA.
Revised guidelines may be accessed on : https://bit.ly/2Bb6N6I