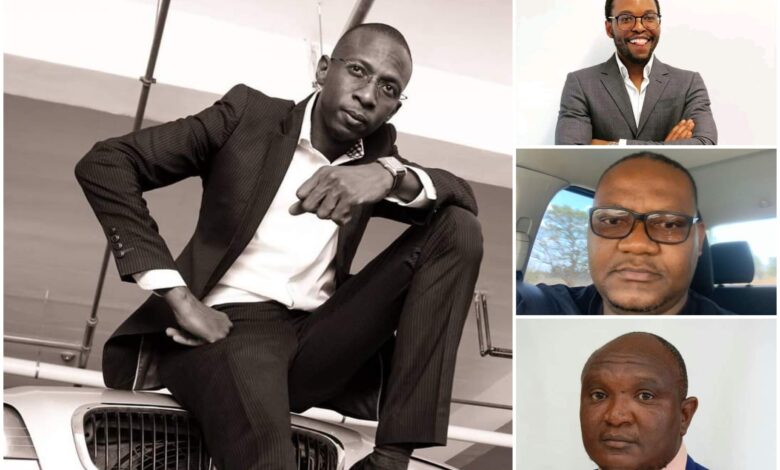 When his Facebook account almost got blocked, Ndinaye Chengeta thought he has seen enough, little did he know that the real storm is still ahead. For weeks now Ndinaye Chengeta has been receiving a series of critices and opposition regarding his farming initiatives.
Mostly, Chengeta has been accused of monopolizing the initiatives so they can benefit him only rather than the investors/participants.
"There is no contract between Chengeta and the farming group. He says after paying subscription into a motshelo account, the contract is formed by being added into a WhatsApp group. Bottom line, Chengeta receives 1000 per month for rent from you guys. Youth Development Farm is a registered business name, owened by CBP Global ( Chengetas Boy Production Global.) Ndinaye Chengeta is the sole director and owns all the shares." Louis Sibanda observed. "I don't understand how people, believe you can buy 30000k worth of goats share them in a group of 20, which is like 0.7goats per person, and feed it from the pocket and hope to have a return on profit. Akere mo gongwe ke diphoko [As others are bucks]" he added.
Another social media commentator, Setlhomo Raymond Tshwanelang is of the view that Chengeta's initiatives are good but have no monetary gains. While the participants hoped to reap the fruits of their toil, their investment only "serve to benefit Chengeta and only him alone." According to Tshwanelang, the whole thing "should have been converted into some form of tuition and networking."
On the contrary, Mbaakanyi Lenyatso, a local politician, says that the investors has themselves to blame, not Chengeta. He says they have to step up and take the responsibility to make the initiatives work for them. According to Lenyatso, the investors should meet and elect a board that would run the initiatives. Moreover, he says the investors should have shares equivalent to their contributions in the farm, hire a Farm Manager and an Accountant themselves.
"What went wrong was clear that it will go wrong at the first place and nobody listened. And what went wrong is not an individual fault but our culture of doing things. We don't have business plans and we don't measure our business performances. We don't engage business professionals and we don't engage financial professionals in our business. We would rather get a Mukula [an Indian] accountant to prepare an imaginary accounts when we want to submit for VAT or other Taxes or statutory submission." Lenyatso discovered.