Business
Trending
Choppies record profit for the first time since 2016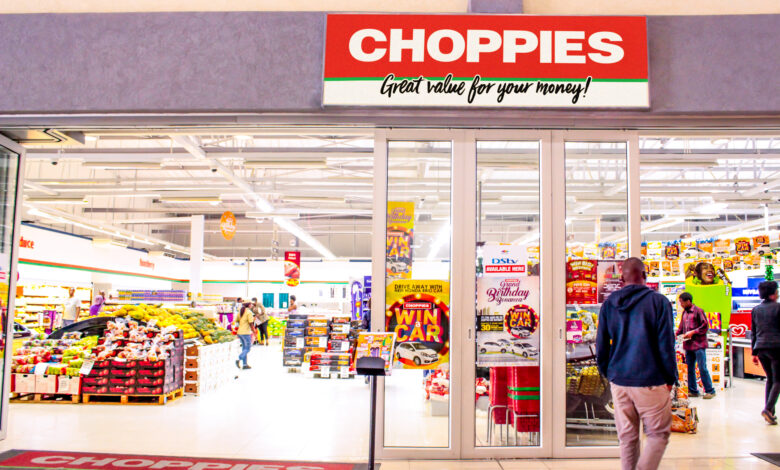 Choppies Enterprises Limited has finally recovered from a dry spell. According to the financial reports issued out by the Company, the period between 2016 and June 2020 has been characterized by a loss of huge amounts of monies amounting to hundreds of millions of pulas.
Choppies is a Botswana-based investment holding company operating in the retail sector in Southern Africa. its operations are food and general merchandise retailing as well as financial service transactions supported by centralised distribution channels, through distribution and logistical support centres. The company has interests in Botswana, Namibia, Zambia, Zimbabwe, South Africa, Kenya, Tanzania and Mozambique.
The company's condensed financial results of the year ended December 2020 indicate a profit of thirty-seven point seven million pula (P37.7 millon). In the same period in 2019, Choppies made a loss of a hundred and thirty-nine point two million pula (P139.2 million) while in June 2020 a loss worsened and escalated to three hundred and seventy point six million pula (P370.6 million).
"The Group reported its first profit since 2016 of P37.7 million (2019: Loss of P139.2 million), as the benefits from restructuring the business following the exit from underperforming investments, are being realized"
Two hundred and four point seven million pula (P204.7 million) in loss was recorded in six months financial results ended December 2019. Further, four hundred and sixty-nine point six million pula (P469.6 million) loss was recorded in six months ended June 2020. These loses was attributable to discontinued operations. On the other side, for the six months ended December 2020 the loss dropped to twenty-five point eight million pula (P25.8 million). The board had decided to discontinue or dispose of its operations in South Africa, Kenya, Tanzania, and Mozambique.
However, the Group revenue decreased by eight point seven percent (8.7%) to two point seven billion pula (P2.7 billion) from two point nine hundred and sixty-nine billion pula (P2.969 billion) recorded in 2019. "This decrease was a result of negative volume growth due to the impact of the Covid-19 pandemic and currency weaknesses in Zimbabwe and Zambia." the report indicated.
The Company is also concerned about negative equity which increased from four hundred and sixty-seven point one million pula (P467.1 million) at June 2020 to four hundred and seventy-one point seven million pula (P471.7 million) in December 2020. The negative increase is mainly due to currency weakness in Zambia and Zimbabwe.