Business
Trending
COVID-19 accelerates Absa's innovation strategy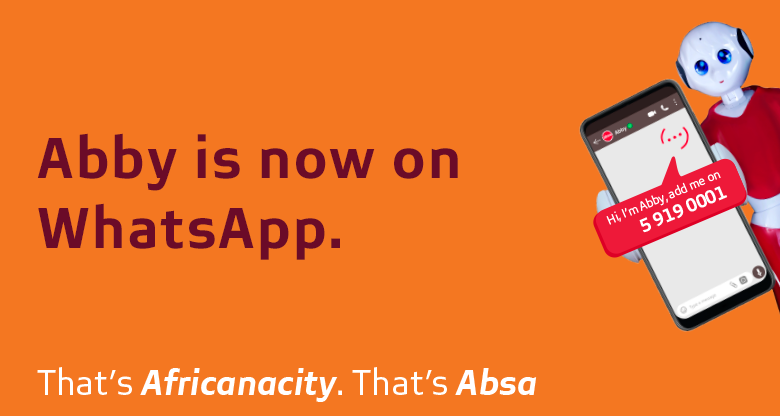 Though the Corona Virus Disease (COVID-19) has negatively impacted most businesses, it has also accelerated innovation. Challenges always provoke adaptation or extinction, and the former is case for Absa Bank Botswana.
"The COVID-19 pandemic has challenged the way we work, do business and socially interact with our customers and colleagues. The "new normal" began with an uncomfortable feeling of change and anxiety about what the future holds" Cynthia Morapedi, Absa Bank Botswana's Finance Director asserted.
In response to the pandemic, the Bank accelerated its investment into digital platforms and technology in order to arrest the setbacks perpetuated by COVID-19 restrictions. The overall idea was to move more services to digital platforms so that the clients can continue getting services in the comfort of their homes.
"We saw a 34% growth in digital usage during the period under review, which indicates that customer preferences are growing towards self-service channels." Morapedi declared.The Bank launched Absa SkyBranch, which offers a wide range of services through the contact centre, Abby (Chat Banking), contactless payments and other user-friendly services. During the same period, Absa Chat Bot (Abby) was launched. Chat Bot allows customers to inquire about the Bank's products and services and transact on WhatsApp without visiting the branch. Through Internet Banking platform, customers can also request personal loan top-ups without having to go to the Bank.
Thanks to digital platforms, the Bank recorded "non-funded income growth of Four percent (4%) year-on-year, mainly from debit card income." Moreover, the results followed an increase in customer numbers by Seven percent (7%.)
Absa has been doing very well in the previous year, winning itself a number of awards and recognitions. The Bank was named "Best Investment Bank" for the third consecutive year by the Europe, Middle East and Africa (EMEA) Banking African Finance Award. Moreover, Absa was named the "Best Trade Finance Bank in Botswana'' in the Global Finance's 21st annual World's Best Trade Finance Providers Survey. Furthermore, The Bank was recognised as a ''Leading provider of Cash Management Products and Services in Africa'' by Euromoney Cash Management Non-Financial Institutions Survey.