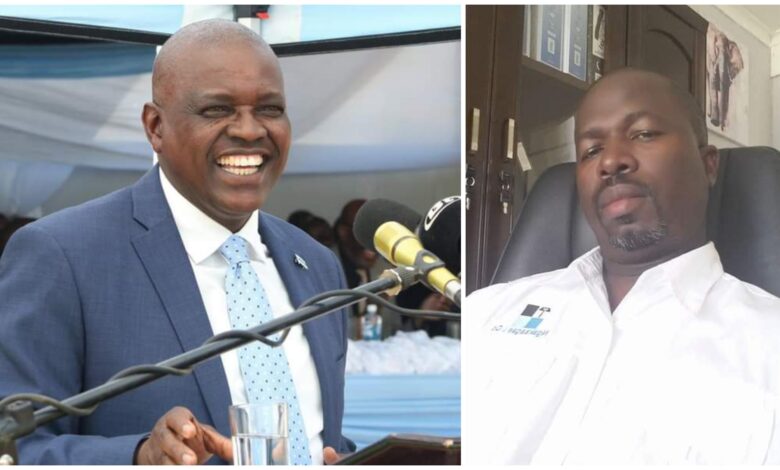 When it was first imposed in April 2020, though sketchy, it was a bit comprehensive. Many have not heard of it before, nonetheless, the President was given time to rule by State of Emergency (SOE) for a period of six (6) months.
The purpose of the State of Emergency was to let the President to take decisions quickly for the greater good of the country. The reason put forward by those pro SOE was to let the President to ensure the country is as soon as possible, ready- with resources, to fight the Corona Virus Disease (COVID-19) pandemic.
After almost a year and a half, it appears the President have not done his homework as there are rumours that he is lobbying his cabinet and Members of Parliament to agree to the next extension of the SOE on September.
The local celebrity lawyer, Kgosietsile Ngakaagae posted concerning the issue recently;
"I have been told from a very reliable source that masisi had a retreat on Sunday at Dada farm where he was with mins and MPs and asked them to agree to extend the SOE beyond September. They were promised if they agreed there would be no primaries. When told Batswana would not receive this well , he said they would use the vaccine roll out as an excuse."
Somebody sent this to me. I don't know if it is true, and I do not pretend it is. I just hope it's not true. I'm really concerned about my country. It's not looking good."
At the end of the current State of Emergency, His Excellency the President Dr. Mokgweetsi Eric Keabetswe Masisi would be completing a year and a half running the country through SOE. If it happens that he get his way and gets SOE powers the fourth in a row, Masisi would be going towards two (2) years governing through emergency powers.
The question now remains if COVID-19 is still an emergency to the President after 2 years of supposedly "making sure Botswana is prepared to fight COVID-19 pandemic."