Entertainment
Trending
Creative Industry welcomes the National Arts Council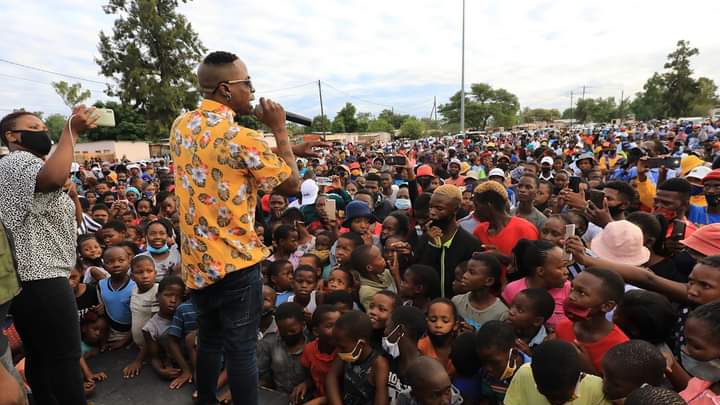 The Creative Industry has welcomed the newly formed National Arts Council of Botswana with a round of applause. Through their Unions and Associations, the artists hopes for, and expect a lot from the Council.
Botswana Musicians Union (BOMU) treats this milestone as a tribute to the departed legends who fought for the Council, as well as a win for all those who advocated for the council's formation.
"We profoundly thank the Ministry of Youth Empowerment, Sport and Culture Development (MYSC) for purposefully facilitating this process. We thank in particular Honourable Tumiso Ragare for ensuring that this happens not only during his tenure at the Ministry responsible for the Creative Industry, but that it happens in his lifetime. We also in the same vein of gratitude, note and celebrate many other individuals and institutions that have been for many years advocating and lobbying for this milestone. We are also indebted to; Thebe Mogami, Gladys Kokorwe, Shaw Kgathi, Thapelo Olopeng and Tshekedi Stanford Khama. Many of those who fought for this moment are no longer with us, but we have no doubt that their graves are filed with joy; for a sense of purpose and legacy that they have left behind. We remember Lekofi Sejeso, Gomolemo Motswaledi, Bogadi "Judith" Sefhako, Duncan Senyatso, Boemong Tshosa and many of our legends who have departed this world fighting for the formation of the Botswana National Arts Council. We bow down to their Artistic Spirit!" the Secretary General of BOMU, Rasina Winfred Rasina asserted.
Rasina said as he encouraged the new Council to hold on tight and be strong as the road will not be a walk in the park.
For their part, Botswana Entertainment Promoters Association (BEPA), expressed their happiness about the formation of the Council. The Association notes how the Council has assorted experts and experienced personnel, however, they feel the council would be most complete with a representative from BEPA.
"BEPA consists of members with vast experience in the creative industry that are committed and ready to work with the Botswana National Arts Council at close range in order to make sure that the creative industry of our country is developed up to the international standard. We congratulate the inaugural Board of the Botswana National Arts Council. Although we would have liked a representation from our sector, we are happy that this milestone has been achieved and we look forward to contributing and working positively with the new board. We also recognise, note and celebrate different individuals and institutions that have previously lobbied and advocated for the establishment of the arts council." noted Gilbert Seagile, BEPA President.