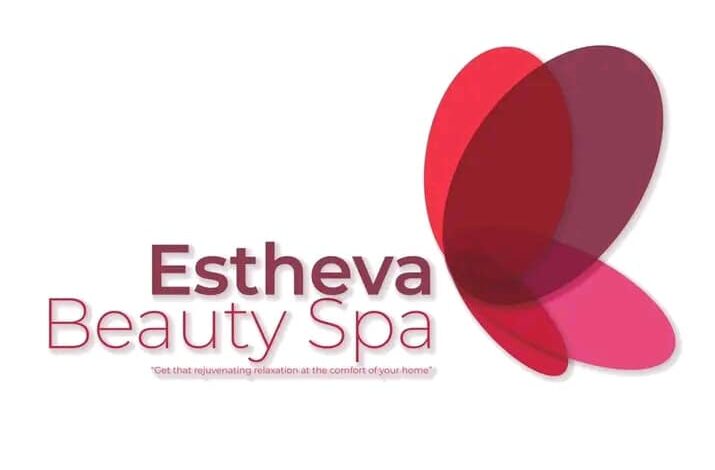 Estheva Beauty Spa is a registered company that was established in 2020 by Belinda Mosielele and Jessica Mosielele. The company operates in Gaborone and prides itself by offering clients with a wide range of products and mobile services.
Providing a relaxing and pampering environment to reveal the utmost beauty and radiate client's life with exuberance and energy, thus has been the company's philosophy and it has become their ongoing mission. Estheva Beauty Spa adopted the tagline "Get that rejuvenating relaxation at the comfort of your home"
𝐕𝐈𝐒𝐈𝐎𝐍
To create harmonious healing environment for all.
𝐌𝐈𝐒𝐒𝐈𝐎𝐍
To provide clients with the all-time experience that will improve wellness and well-being through mobile and day spa services.
𝐎𝐁𝐉𝐄𝐂𝐓𝐈𝐕𝐄𝐒
To provide the best spa services in massage, nail treatment, facials.
To provide world class slimming treatments for all.
To improve the health skin conditions.
To become the best spa.
𝐕𝐀𝐋𝐔𝐄𝐒
Trust, Teamwork, Integrity, Loyalty, Honesty
𝐒𝐄𝐑𝐕𝐈𝐂𝐄𝐒
𝐌𝐚𝐬𝐬𝐚𝐠𝐞 𝐬𝐞𝐫𝐯𝐢𝐜𝐞𝐬;
Head, Neck & Shoulders, Couple massage, 4 hands massage, deep tissue massage, Swedish Massage, Half Body Massage, Back Massage, Hot stone Massage, Marathon Massage.
𝐖𝐚𝐱𝐢𝐧𝐠 𝐬𝐞𝐫𝐯𝐢𝐜𝐞𝐬;
Eyebrow Wax, Under Arm Wax, Bikini Wax, Brazilian Wax, Full Body Wax, Full Leg Wax, Half Leg Wax, Chest Wax.
𝐍𝐚𝐢𝐥 𝐬𝐞𝐫𝐯𝐢𝐜𝐞𝐬;
Soak off Acrylic, Nail Art, Gel Overlay, Gel with Stick On, Stick On Toes Nails, Sculptured Acrylic Nails, Pedicure, Manicure, Acrylic Tips, Nail Replacement, Paraffin Manicure, Gel With Tips.
𝐄𝐲𝐞 𝐥𝐚𝐬𝐡𝐞𝐬;
Classic Single, Hybrid, Removal, Filling
𝐁𝐨𝐝𝐲 𝐬𝐜𝐫𝐮𝐛;
Back Scrub, Half Body Scrub, Full Body Scrub
𝐅𝐚𝐜𝐢𝐚𝐥𝐬;
Facial Steaming, Cleansing, Deep Cleansing
𝐂𝐎𝐍𝐓𝐀𝐂𝐓𝐒
Cell/ WhatsApp: +267 74036130 / +267 77490277
Instagram: estheva_beauty_spa
Facebook: Estheva Beauty Spa BW
Tiktok: esthevabeautyspabw