News
Trending
"Free Reverend Thuso Tiego" – BNF and BPF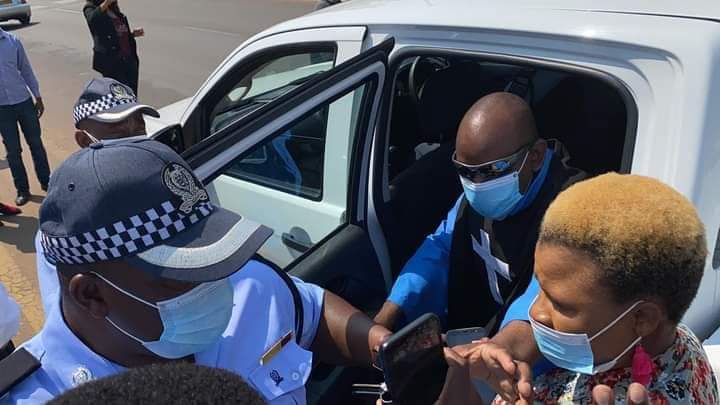 Political organizations are requesting for the immediate release release of Reverend Thuso Tiego. In their statements released this evening following the arrest of the pastor, Botswana National Front Youth League (BNFYL) and Botswana Patriotic Front (BPF) issued out statements to condemn the government.
According to the two (2) parties, Reverend Tiego's arrest, amounts to intimidation by the security forces and the government.
"The BNF Youth League strongly condemn the government's failure to respect and protect its citizens' right to peacefully assemble, to express their opinions and to make peaceful demands on their government. It is deeply concerning that in the last few months an increasing number of citizens have been arrested and are facing prosecution for participating in peaceful protests against corruption, unemployment and regressive economic policies. The BNFYL condemn the violent suppression by Security Forces of political activists and peaceful protesters in Botswana, we totally reject the arrests of citizens engaging in safe and peaceful protest and the abduction, harassment and torture of Rev Pastor Thuso Tiego and others who were peacefully exercising their democratic right by calling for the President to resign from office." The BNF Youth League proclaimed.
On the other hand, BPF has decided to take a step further in demanding for the release of the pastor. The BPF has called on its members to march to police stations nationwide calling for the release of Reverend Tiego.
"The BPF has resolved to stand in solidarity with Reverend Thuso Tiego. BPF ancillary organs, Regional, Branch and Ward chairpersons and secretaries nationwide are thus advised to lead marches in their respective areas at 1300hrs tomorrow, Wednesday 8th September 2021 to police stations or District Commissioner offices to demand the release of Reverend Tiego. We have passively supported the Reverend's just calls and were happy to continue to do just that. Now that the regime has decided that a lone, unarmed man cannot walk in protest, we all will walk and get arrested if it is to be. We will defend democracy and free expression. The nationwide march goes ahead unless the Reverend is released. The BPF leadership in the capital will march to Office of the President in protest against the brutality of President Mokgweetsi Masisi's regime. Fellow citizens and Patriots are requested to also join the march." said Lawrence Ookeditse, the BPF Publicity Secretary.
Reverend Thuso Tiego was arrested in the afternoon while marching from Gaborone City Council to Office of the President. Reverend Tiego was in a mission to request His Excellency the President Dr. Mokgweetsi Eric Keabetswe Masisi and his cabinet to resign.
Reverend Thuso Tiego and his fellow pastor have been detained at Mmathubudukwane Police Station. The pastors are set to appear before court tomorrow for violating the Public order act, demonstrating without a permit.