News
Gare applauds Total Energies group for forstering entrepreneurship in Bostwana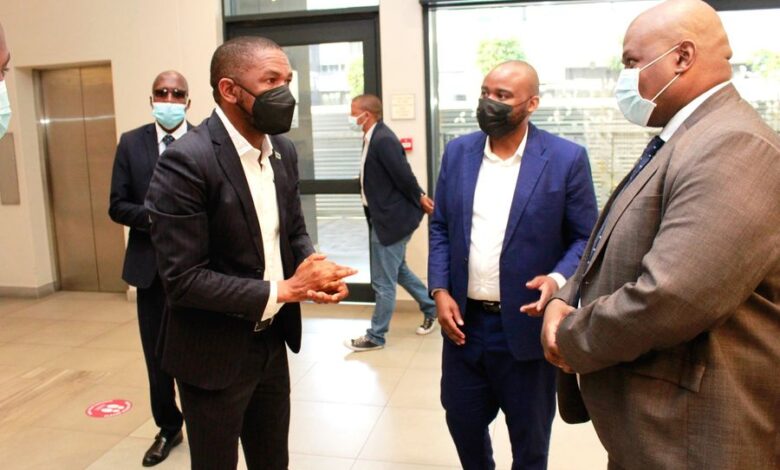 Minister of Entrepreneurship, Hon. Karabo Socraat. Gare has applauded local petroleum company TotalEnergies for fostering entrepreneurship in Botswana.
Hon. Gare was officiating during the finale of TotalEnergies' 3rd edition of their StartUpper Challenge in Gaborone. TotalEnergies launched the challenge in 2015 to implore young Africans across the continent to submit project proposals on why their entrepreneurial ideas deserve support from the Petroleum Company.
This year's challenge coincided with the recent establishment of the Ministry of Entrepreneurship which has the responsibility of driving sustainable innovation and entrepreneurship in Botswana.
When delivering the keynote address, the Minister applauded TotalEnergies Group, for its commitment to supporting the socio-economic development in Botswana by continuing to include the country in the promotion of citizen entrepreneurship and business linkages.
'As Government, we are continuously on the lookout for opportunities like these which present purposeful and innovative ways of engaging with the private sector to discuss and formulate productive partnerships'. said Hon. Minister Gare.
A total of 15 finalists successfully submitted their projects for this challenge in Botswana. However only three best business ideas emerged victorious through categories of Best Creation Project, Best StartUpper under three years and Best Female, each walking away with a cash price of P100 000 and mentorship.
For his final words, Hon. Minister Gare encouraged the youth to always take advantage of recurring initiatives that presents opportunities to put on innovative hats as well as simultaneously encouraging commercial continuity and ownership of viable and sustainable businesses.