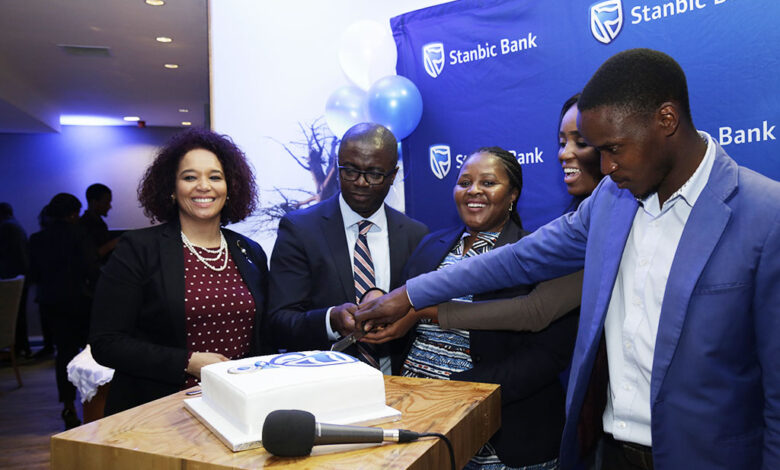 Stanbic Bank Botswana's strategy of putting their employees at the beginning of their equation has paid off. While many companies' equation begin with customers, Stanbic Bank Botswana believes that "Happy capable employees= Happy profitable clients".
Keeping employees happy has proved to be working as the company sailed through the pandemic storm with resilience. The Corona Virus Disease (COVID-19) pandemic has had a negative on the finances of most companies, but for Stanbic Bank Botswana the opposite is the truth thanks to their golden strategy.
"In a very tough operating environment, the Bank deepened the delivery of the Legacy221 strategy. The key differentiation has been the focus on client experience, based on the ethos that "happy capable employees = happy profitable clients". The voice of the client has been amplified and brought to the centre of every strategic intervention in the Bank. Key challenges which clients brought to the attention of the Bank, such as stability of digital channels, telephone access to the Customer Care Centre, queues at the branches and speed of service, are being addressed with additional investment into innovation." the company Chief Executive Officer (CEO), Samuel Minta reported.
The strategy saw the bank recording a Profit After Tax (PAT) which is One hundred and sixteen percent (116%) more than that of the preceding year. The PAT for the year 2020 stood at Three hundred and two million Pula (P302 million). On the other hand, the PAT for the year 2019 was One hundred and forty million Pula (P140 million).
In recognition of its good performance, Stanbic Bank Botswana has won a number of awards. Recently, Stanbic Bank Botswana has been accorded the titles of Best Treasury & Cash Management Bank in Botswana 2019 from Global Finance Magazine and the Best Investment Bank in Botswana 2020 award from the same publication as well as the Best Foreign Exchange Provider 2020 award from Global Finance & Review. "These awards are in recognition of Stanbic Bank Botswana's support of economic activity in various sectors." the company celebrated.