News
Trending
Has BDP run out of ideas?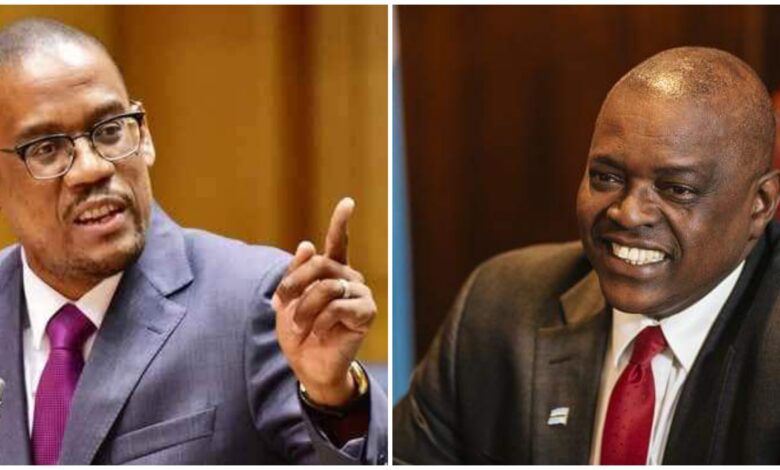 After His Excellency the President Mokgweetsi Eric Keabetswe Masisi delivered the State of the Nation Address (SONA), University of Botswana (UB) Social Work lecturer- Dr. Kgomotso Jongman said the President's speech did not give any ordinary Motswana any hope.
In his response to SONA, the Leader of Opposition (LOO) Dumelang Saleshando has also stressed that President Masisi's speech did not address the burning issues faced by the ordinary citizens.
"For President Masisi and the BDP, this marks a major achievement and the basis for a better future. For the UDC on the other hand, our scope goes beyond these macroeconomic indicators. The indicators that matter most for us are the levels of employment and inequality. We are also concerned with ownership of the means of production, which is not an issue of interest to the BDP.
For the UDC, the state of the nation at this particular time more than ever before, should have focused on where the jobs are going to come from. The frustration of most Batswana is not knowing where they can expect employment opportunities to earn a living for themselves and their immediate family members. For those that are employed and constitute the working poor, they are yearning for a leadership that can announce better paying jobs that will help them to graduate out of the working poor population." Saleshando charged.
Saleshando finds it concerning that Masisi did not boldly talk on unemployment, but rather made vague claims- with no targets and timelines. The LOO says it is worrying that Masisi could not pinpoint how many jobs his government intends to create by 2024, while a private company- Debswana committed itself to creating twenty thousand (20 000) jobs between now and 2024.
However, Maun West legislator says it is not surprising that the BDP government does not know what to do as it has always copied and implemented opposition parties' ideas like; The formation of the Botswana Defence Force, the introduction of old age pension, electoral reforms such as reduction in voting age and introduction of IEC, free education in public schools, full pay during maternity leave, and abolishing VAT on basic commodities.
"Like the leaders of the past, present BDP leaders are busy preparing to implement a number of opposition proposals such as the following;
•Introduction of mother tongue instruction that was previously termed to be tantamount to promotion of tribalism
•Provision of tablets in schools that was termed unaffordable at the time that the economy was stronger than it is currently
•Development of the agricultural value chain that the opposition flagged as a possible job spinner for cattle by-products
•Transforming Ipelegeng into a labour intensive public works program with a focus on skills development
•Review of the independence constitution when in the past we were told that "Why fix it if it's not broken." Saleshando asserted.