News
HIS HONOUR THE VICE PRESIDENT TO ATTEND THE SECOND SESSION OF THE UN-HABITAT ASSEMBLY IN NAIROBI, KENYA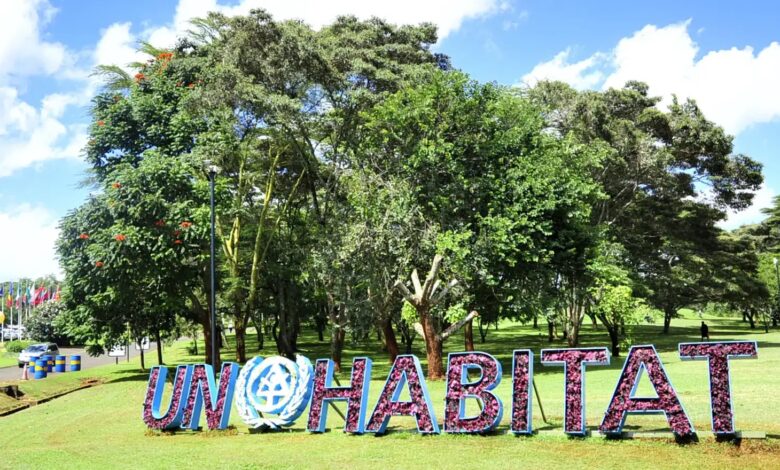 HIS HONOUR THE VICE PRESIDENT TO ATTEND THE SECOND SESSION OF THE UN-HABITAT ASSEMBLY IN NAIROBI, KENYA
GABORONE, 4th June 2023: The Ministry of Foreign Affairs wishes to inform the public that is His Honour Mr. Slumber Tsogwane, Vice President of the Republic of Botswana, will attend the Second Session of the UN-Habitat Assembly, scheduled for 5th – 9th June 2023.
The second Session will be held under the theme: A sustainable urban future through inclusive and effective multilateralism: Achieving the sustainable development goals in times of global crises." The Assembly convenes every four years to consider ways of enhancing global norms and standards in human settlements and sustainable urbanisation. Accordingly, some of the issues that will be discussed will include, universal access to affordable housing and urban climate action. During the second Session, the Vice President will also deliver a statement that will among others, inform on the steps that Botswana is taking to build resilient and sustainable urban settlements, and address urban expansion.
The Vice Presidents delegation will include Honourable Dr. Lemogang Kwape, Minister of Foreign Affairs; Honourable Mr. Eric Molale, Minister of Transport and Public Works; Honourable Ms. Philda Kereng, Minister of Environment and Tourism and Senior Government Officials.