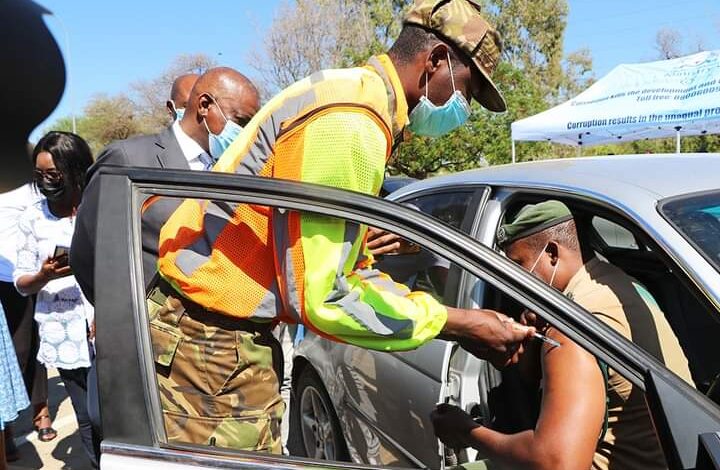 Botswana has vaccinated relatively low numbers for Corona Virus Disease (COVID-19), but the pandemic is not as severe as before. Is the global crisis coming to an end, or another wave is yet to come?
According to the statistics provided by the Presidential COVID-19 Task Force earlier today, Botswana is still green. The task force gave green as a color representing less than ten (10) infections per day, per COVID-19 zone.
The recent statistics has revealed that only Sixty-nine (69) people have tested positive for COVID-19 in the last three (3) days. When reporting for the preceding three (3) days, on the 9th November 2021, it was reported that Two hundred and Forty-five (245) people had tested positive.
Botswana has currently fully vaccinated roughly thirty percent (30%) of its population, while around Fifty-six percent (56%) has received their first jabs. These figures are still way below herd immunity as prescribed by the medical experts.
Herd immunity, or community immunity, happens when a sufficient proportion of a population is immune to an infectious disease through vaccination or prior illness to make its spread from person to person unlikely, according to the Centers for Disease Control and Prevention.
Experts estimate that herd immunity would require around eighty to ninety percent (80-90%) of the population to have COVID-19 immunity, either through prior infection or vaccination.
As new infections, active cases, and COVID-19 related deaths are dropping drastically, the government has reported a donation of COVID-19 vaccines from the United States of America (USA);
"The Ministry of Health and Welliness wishes to inform members of the public that it has receved a consignment of 100 260 doses of the Pfizer vaccine.
The consignment was donated to the Government of Botswana by the United States Government through the COVAX dose sharing mechanism. This is the second donation of COVID-19 vaccine doses to Botswana by the United States. The first donation comprised 81 900 doses of the Pfizer vaccine and was delivered in Botswana in August 2021.
The consignment will undergo the normal due dilligence assessment after which it will be rolled out to the public."
In his 2021 SONA response ,Minister Dikoloti has revealed that the government was able to acquire over 5 million vaccines of which 55%(3,192,854 ) were from direct procurement, whilst 28%(1,614,564) were from the Covax and Avat facilities.17% (164,130) were donations from other countries. The consignment of over hundred thousand (100 000) vaccines received from USA will add to the 17% already received in the past.