Opportunities
Stepping Stones International hiring Human Resources Administrator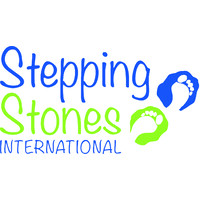 Stepping Stones International
International is a non-governmental organization inviting eligible candidates for
the position of Human Resource Administrator, responsible for the overall management of the
nan resources.
Duties:
Oversee recruitment and selection process
Carry out employee inductions on HR policies
internal policy requirements and recommend areas of improvement
Prepare contracts for employees and monitor review
facilitate conflict resolution within the or
Handling procedure and conduct disciplinary hearings where necessary
Ensure employee records are up to date
Maintain lea
leave registers and records
* Prepare and submit payroll monthly
Explore opportunities for improving staff welfare and motivation
. Manage performance management system
professional
. Perform displinary hearings attend to any grievances by staff
. Any other duties as assigned.
Qualifications:
. Minimum of 4 years' experience in similar position in NGO or equivalent
. Bachelors Degree or equivalent in HR
. Proficient in HR VIP Payroll
. Excellent administrative skills
. Computer literate: word processing, spreadsheets, email, internet
. Excellent problem -solving skills
uency in English, written or spoke
. Ability to work under pressure with strict deadlines and establish priorities
. Willingness to
ork with youth and community members
If you meet the above qualifications and are interested in applying, please email a cover letter and
CV (including references) to job[email protected] by 22nd April 2022. In the subject line of the email
type: CV Human Resource Administrator_Your Name (L.e.CV Human Resource Administrator
B. Modise). Please do
not include your certificates
cripts at this time and no phone calls.
Only successful candidates for interviews will be notified.