Interviews
Kato Mokabathebe disrupts with AfroStock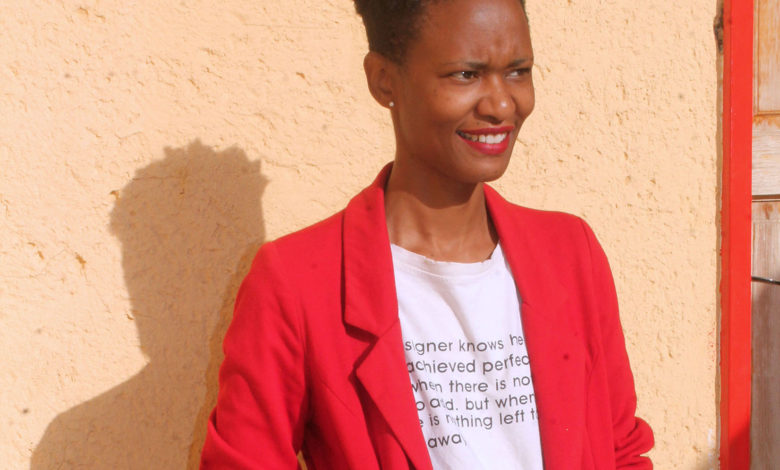 The entertainment or rather the creative industry is known to be dominated by males as equated to females. And it is still slowly getting a small percentage of females taking part and trying to sprout and display their work are as equivalent and capable as the opposite sex.
Botswana Youth Magazine met up with Kato Mokabathebe, a young female creative entrepreneur although she sees herself as a businesswoman as she aspires to be one. Mokabathebe and has survived in the industry since 2017 to date, she started as a multimedia designer after graduating from Malaysia with Bachelor Degree in Media innovation. She has since been absorbed in the industry as a graphic designer, the young lady has described herself as a hardworker and how she pushed to have her own business running which is set to assist her fellow creative in the industry as time goes. Talking to Botswana Youth Magazine, Mokabathebe mentioned that she has a company that she is running and with the help of freelancers that she incorporates when she has work that she is lined up for.
Before she started her business, she was working for companies that helped her save up for capital, and it did aid her, by the time she was ready for her exit to venture into starting her own.
Her company name ColourBox, which is inspired by the different colours that she comes across with when designing, a versatile name that has an infusion of colorful creatives, the company has a project named AfroStock that is ongoing and will be launched after a 7-8months period. AfroStock is a project that will help creatives with building profiles and selling their craft outside the country. She did mention it is unfortunate that for a creative to make it in Botswana, they must take their work internationally to be recognized locally.
Mokabathebe is working on a platform that will assist Batswana creative's work be easily accessible by both the locals and international, and to also put them up for sale, the payment process for all the content will be done online. AfroStock is open to different creatives for arts, illustrations, photograph and paintings to mention a few.
The AfroStock project is running with the help of a 7months Entrepreneurship program that is offered by Okavango Diamond Company, as she is part of the 10 finalists that were selected after an online application that she sent out using the AfroStock Project plan. The program comes to an end in March 2020 and that's when she wishes to launch her project.
She added that she is also looking into working with females in the industry to collaborate and grow their craft.
Story by Boingotlo K Seitshiro