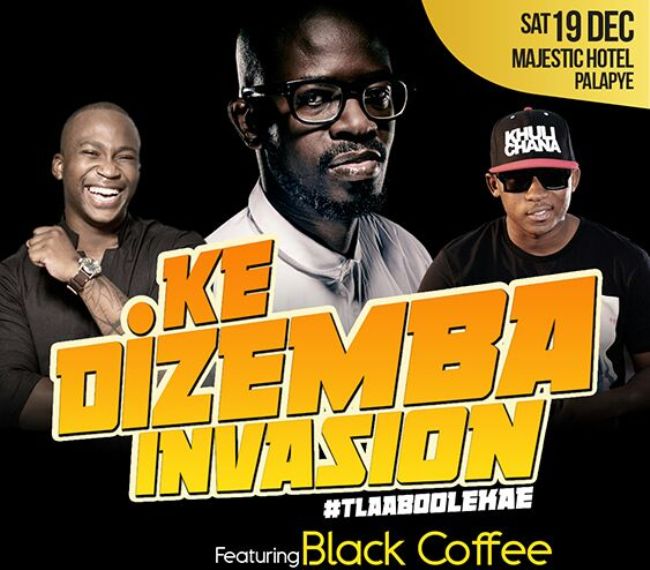 It's been a long time coming, and finally its upon us, Ke Dezemba Invasion. That Guy With An iPhone! The Nicest Guy You Will Ever Meet, Sibs, brings you one of the best events of the festive season, with the fines local and South African artists. Black Coffee, who is an international artist. Award winning Charma Gal is also on the line up. The show has now been revamped and renamed, #KeDizembaInvasion and moved it to a more premium venue, Majestic 5 Hotel.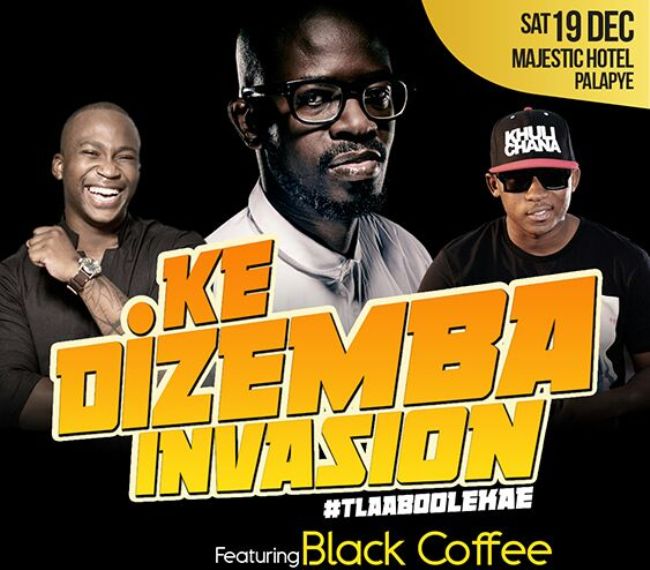 The show  is this Saturday the 19th. On the line up will also be:
– Khuli Chana (RSA)
– Naak Musiq (RSA)
– Sasa Klaas
– A.T.I
– Dj Khenzo
– La Timmy
– Dj King
– Dramaboi
– Dj Gouveia & Dr Tawanda
– Dj Kuchi
– Mr O
T.H.A.B.O will be the MC
• TICKETS: P 150.00 Advance and P 200.00 at the gate.
• Limited VIP tickets going for P 300.00