Entertainment
Kevin Hart Has A New Animated Fox Comedy Series Called "Lil Kev"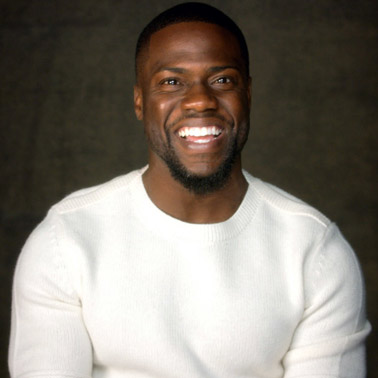 In recent years, we have seen comedian and actor Kevin Hart really making his way into the spotlight taking center stage on several film projects and stand up gigs. As his popularity throughout the entertainment industry is increasing by day, we are seeing him venture and take on even more projects to further his career. In fact, his newest project that has recently been talked about is a new animated comedy series that is set to appear on the Fox network, and will be entitled "Lil Kev". In this article, we are going to give you some more insight into what can be expected from the new series, and other details that you might need to know. Let's get started.
The Plot
"Lil Kev" is following the story of a young and optimistic, twelve year old boy who is living in the crime filled area of North Philadelphia with his family, which includes a drug addicted father, his mother, brother, ex criminal of an uncle, and his talking dog (is it just us, or does this sound slightly similar to another show that thousands are familiar with — Family Guy?). Regardless, we know that the show is going to have its own uniqueness in terms of story lines and comedy.
Star Studded
As expected, Kevin Hart is set to take on the main character role of Lil Kev himself. Other names that are set to be on the show include Wanda Sykes, Deon Cole, Gerald 'Slink' Johnson, and Keith Robertson. The show is also being written by Michael Price (known for "The Simpsons") as well as Matt Claybrooks (best known for his work on "Everybody Hates Chris"). With this star studded combination at bat, we know that the show is definitely going to take off for the network.
In case you haven't put two and two together, the basis of the show is inspired by Kevin Hart's own experiences from growing up along with his relationships that he developed within his hometown neighborhood that helped him become the man that he is today. Plus, it also fuses in all that is Hart's comedy, so we are sure it is going to be exceptionally funny and have its own twist when looking at other animated shows that we have seen in years past.
Although there doesn't seem to be any set dates for release of the new animated comedy series, we are sure that it is going to be a spit fire of a show. With all of the comedy that is going to play throughout, plus the real life experiences that we will get to see regarding Kevin Hart and his childhood, it will be a fan favorite to say the least. Make sure to stay tuned for more information regarding the release dates and other new details about "Lil Kev" as the days go by. We are sure that you won't want to miss the premiere of this amazing and hilarious new animated series that will hit the entertainment industry.