Sport
Trending
Letsile Tebogo rewrites history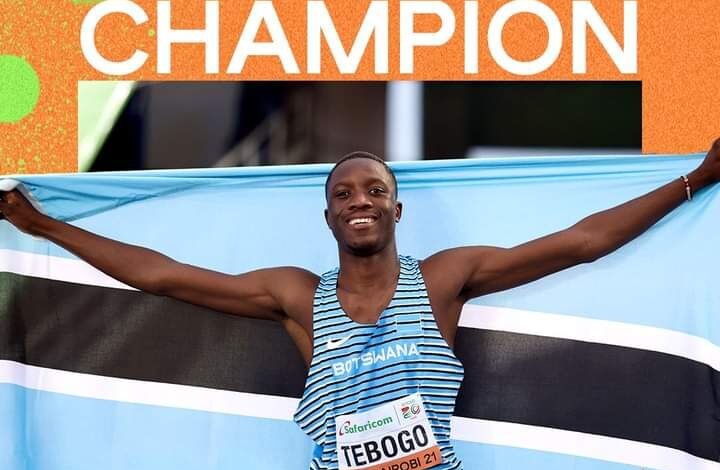 Botswana's sensational rising star, Letsile Tebogo, has risen even higher this evening as he rewrote Botswana athletics history.
Tebogo made history today at the Ongoing World Under 20 World Athletics Championships held at Nairobi, Kenya. The Eighteen (18) year old sprinter became the first Motswana athlete to win a Gold medal in an international 100m race.
The young sprinter swiftly snatched the Gold medal clocking a ten seconds and nineteen milliseconds time (10:19). Tebogo scooped the title showing dust to South Africa's Benjamin Richardson and Cuba's Shainer Rengifo Montoya. Richardson took the second position with ten seconds and twenty-eight milliseconds (10:28), while Montoya got position three (3) with ten seconds, and Thirty-two milliseconds (10:32).
In the process of rewriting history to become the first Motswana to win a Gold medal in an international 100m race, the youngster further broke records. In the heats Tebogo broke the national record with ten seconds, and twenty-two milliseconds. That was before he broke his own record again in semifinals, setting a new National record and personal best time of ten seconds, and eleven milliseconds (10:11).
Tebogo was joining Nijel Amos to become the second Motswana to win a Gold medal in the World under 20 athletics championships. Amos became Botswana's first ever athlete to win a medal in the World Junior Championships in 2012 with a time of one minute, forty-three seconds, and seventy-nine milliseconds (1:43.79) in 800m race.
Could this young sensational be the new Botswana and Africa's 'Usain Bolt'? It lies on the hands of the government, Botswana Athletics Association (BAA), Botswana National Sports Council (BNSC), with private sector partnership to see to it that this diamond is further, and thoroughly polished to shine the most.
Athletics has been bringing hope and smiles on the faces of the nation. With proper and improved management, a lot of potential is evident on athletics.