News
LIRA Securities is hiring a Human Resources Officer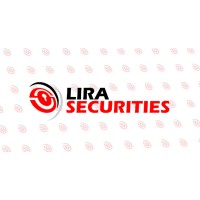 REQUIREMENTS: A minimum of Diploma in Human Resources Management, Industrial Relations, Social Science or equivalent. A driver's license is an added advantage.
EXPERIENCE: 3 years' experience in an Employee Relations position. Knowledge of Botswana's current employee relations laws and practices. Demonstrated ability to manage a range of Employee Relations problems locally, developing management styles, and developing and executing Human Resources policies and procedures. Strong interpersonal and leadership skills.
DUTIES:
• Keeps abreast with latest developments in human resources management, industrial relations, labour laws and relevant legal statutes.
• Complies with standards, processes and procedures when carrying out assigned tasks and takes necessary remedial action or makes appropriate recommendations to rectify deviations
• Maintains effective working relationships with employees, customers and service providers by ensuring adherence to service level agreements and contractual requirements
• Provides customer support, advice and guidance to managers and employees on all HR policies, processes, procedures and systems
• Identifies and implements cost containment measures and projects for the Section
• Analyses recruitment trends within Company and advises management on appropriate recruitment strategies
• Evaluates and advises on the Selection of recruits and appointment of staff by ensuring that appointments are done in accordance with set specifications
• Handles company's internal and external recruitment processes.
• Avails on boarding programme for new employees before commencement of work and inducts new employees on HR policies and procedures
• Assists managers and employees in the development of annual leave plans
• Manages employee records through implementation of filing systems to ensure safekeeping and availability of employee related documentation
• Provides accurate HR information to all stakeholders
• Prepares HR Management reports and statistics
REMUNERATION: Lira Securities offers a competitive salary.
How to apply:
Send cover letter, updated resume, references, certified copies of qualifications and national identity.
Applications must be addressed and posted to:
Human Resources
Lira Securities
P O Box 2533 AAD
Posohouse, Gaborone
OR Hand delivered to: Plot 21126, Village, Gaborone, Botswana.
Note: No email or facebook applications will be considered.
Closing Date: 18 September 2022
FOR MORE INFORMATION, CONTACT GABORONE:
Call: +267 3926587/72993007