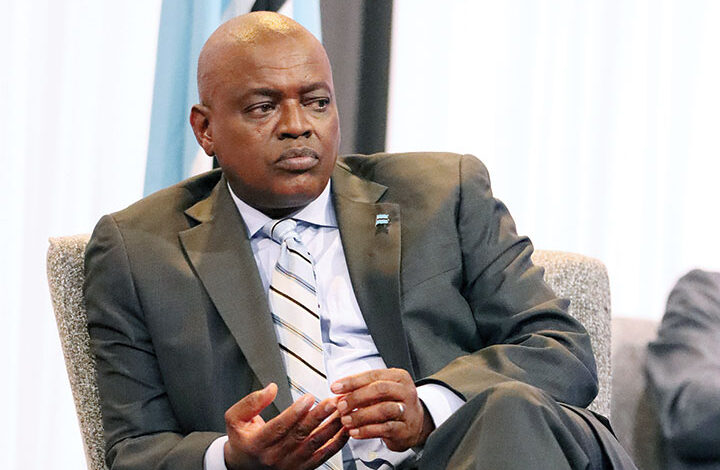 After the long wait, President Masisi has finally decided to take his Corona Virus Disease (COVID-19) vaccine. At long last now when the complaints and pressure have subsided.
His Excellency the President Dr. Mokgweetsi E.K Masisi has decided to take his jab today upon arrival from United Republic of Tanzania. The Press Release from his Press Secretary- Batlhalefi David Leagajang read;
"Please be advised that His Excellency, the President Dr Mokgweetsi E. K. Masisi Keabetswe Masisi will get his first jab of the COVID19 vaccine this afternoon upon his return from the United Republic of Tanzania.
His Excellency has long declared that he shall follow the criteria used by Government which is age based and he shall be ready whenever he is advised that his turn has come.
Venue: Maruapula community hall
The President is expected to arrive at 1300hrs and will proceed to the facility for the vaccination."
When asked to lead the nation and take the vaccine ahead of everyone, President Masisi said that he will not skip the que but rather wait patiently for his turn. According to the vaccine roll-out programme, elders above Seventy-five (75) years of age were first on the que, followed by those over Sixty-five (65) years. Currently the focus is on those with ages Fifty-five (55) and above. President Masisi is Fifty-eight (58) years old hence he qualifies. His Honor the Vice President Slumber Tsogwane also qualifies as he is Sixty (60) years old.
President Masisi might get the Pfizer vaccine shot. With Ninety-four percent (94%) efficacy, the vaccine was first used on the athletes who are heading to Tokyo yesterday at Maruapula Community Hall.
While some believed the president does not want to take the jab because he has already taken it in private, some believed he is waiting for the vaccine with high efficacy than AstraZeneca. With at most Seventy percent (70%) efficacy, AstraZeneca was the one that was being used when the vaccine roll-out programme started.