News
Trending
"Masisi fears he will not get a second term" -UDC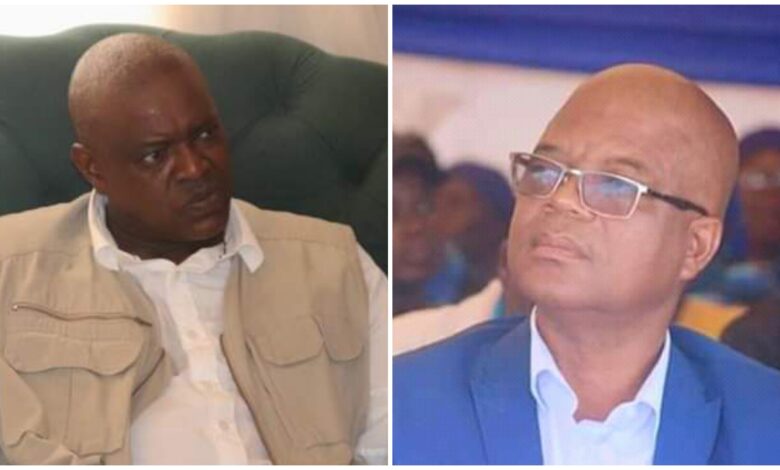 The local main opposition coalition, the Umbrella for Democratic Change (UDC) says the current president fears that he might be a one term president. The UDC notes the recent raids, arrests, and court cases implicating Isaac Kgosi and Lt. Gen. Dr. Seretse Khama Ian Khama.
"The same strategy is now being used against Isaac Kgosi and former President, Seretse Khama lan Khama. This is because the regime is insecure and worried. The current President fears that he will not get a second term. He has lost the litte support he once enjoyed and his approval ratings continue to plummet." UDC said on a press statement.
Former Director General of the Directorate of intelligence and Security Services (DISS)- Isaac Kgosi, and Former President His Excellency Lt. Gen. Dr. Seretse Khama Ian Khama has for the past week been subjected to raids. Kgosi has been in and out of police cells and courts up until now.
According to the UDC, these incidents amount to harassment, which is sponsored by President Masisi and the ruling Botswana Democratic Party (BDP). The UDC reminisce how their President- Advocate Duma Boko was subjected to the same treatment ahead of 2019 general elections. The actions, the UDC says, were means to frustrate Boko, and UDC campaigns.
"Before the 2019 General Elections were rigged, the regime made it its priority to besmirch the image and integrity of the leader of the UDC, Cde Duma Boko and present him as a tax delinquent. It did not stop there. The security agents persecuted and harassed him in an effort to shore up the fortunes of the regime. His campaign was consistently disrupted." the UDC charged.
The UDC is of the view that President Masisi, and BDP's attention is misplaced. According to the main opposition coalition, the ruling party should be concerned about rising unemployment among the youth, ongoing challenges facing informal sector and small, medium enterprises, serious challenges in the creative sector, poor public health system, declining education system, lack of access to land, water and electricity by Batswana.