News
Trending
"Masisi is not a man of his word" – AP Youth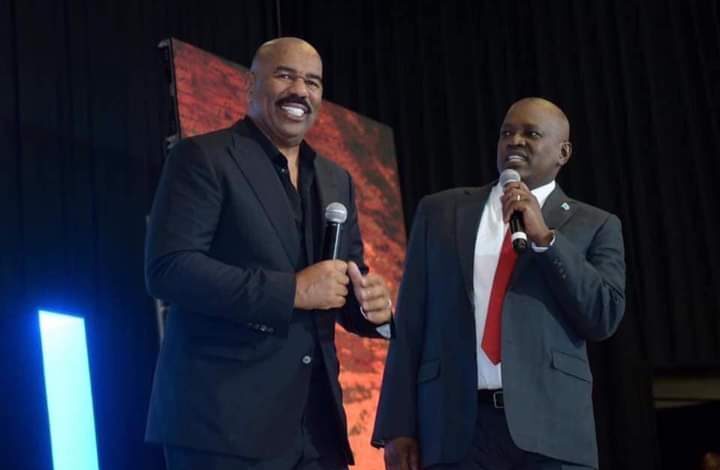 His Excellency the President Dr. Mokgweetsi E.K Masisi has been critisized for failing to keep his word. While he has on many instances accused of saying things only to deny later, this time President Masisi is being blamed for suggesting something which was not really the truth.
The Alliance for Progressives (AP) Young Progressives League has critisized the President for not staying true to his word. This comes after an American comedian, actor, author, presenter and entrepreneur- Steve Harvey got a multi-million direct appointment tender from the government.
"We are disappointed about the decision of direct appointment of radio and TV production to Steve Harvey during this Christmas time of President Masisi enjoying the power of the state of emergency. The SoE that was said to equip HE with powers to fight covid 19 pandemic is now used to enrich those in power and their close circle at our expense! This continues to prove that Masisi is not a man of his word, nothing he promised materialise. It is really a slap on the face and showing middle finger to many hopeful youth and Batswana with qualifications and skills in the broadcasting services." Nature Ketshwereng, Secretary for Information and Publicity of the AP Young Progressives League charged.
Steve Harvey's Company- Steve Harvey Global has been given a tender to provide Radio and Television Production Services to the Department of Broadcasting Services (DBS) for a period of three (3) years for an amount close to five hundred million pula (P500 000 000).
The Young Progressives are of the view that the large sums of money splashed Harvey's way could have rather been used on improving the health sector which is overwhelmed by COVID-19. Furthermore, the AP Youth believe the money could have been used to "set more than five (5) big industries around the country that could have employed so many youths and also generating income for the country". The money, Young Progressives say, could have been put to better use by reviving the creative Industry and other economic sectors than "being flashed by one person to enrich his friends".
In the run up to 2019 general elections, President Masisi presented Steve Harvey as an investor with interests in reviving Botswana entertainment, creative and broadcasting sector, now many are surprised now as Harvey is given almost half billion Pula tender.