News
Mavis Moatshe A Heroine Says Vice President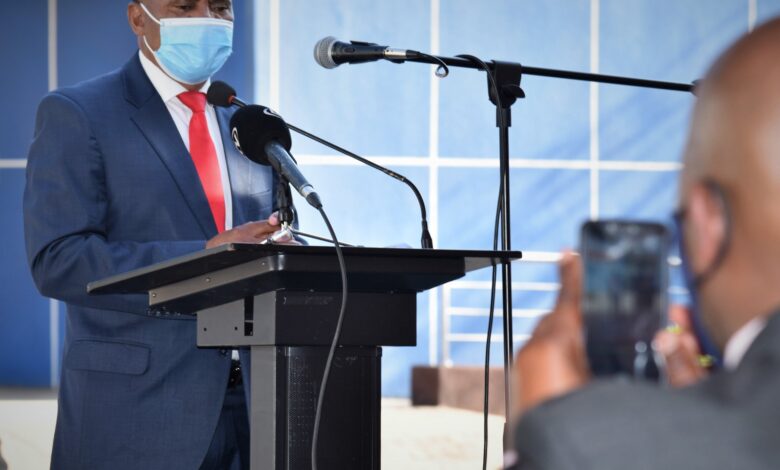 The Vice President Mr Slumber Tsogwane hails the late Mavis Moatshe a heroine.
Mavis Moatshe a worker at Medical Rescue Botswana (MRI), met her untimely death last week on her way to Maun whilst on duty.
Speaking at Moatshe's memorial at MRI in Block 7, Gaborone, the Vice President said he had known Mavis' family for years and empathized with them for their loss.
Dr Fidelis Madondo who is the Head of Med Rescue appreciated Moatshe's unwavering dedication to work, adding that she had grown professionally.
Mrs Moatshe is survived by her young children aged 9 and 2 years old and husband Mr Ike Moatshe who is also an employee at MRI.